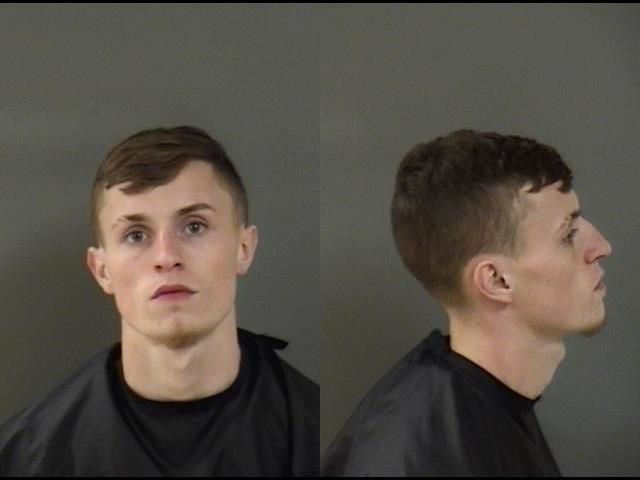 FELLSMERE — A 37-year-old man was airlifted to a trauma center with several gunshot wounds after an overnight confrontation with at least one other man, police said.
A witness provided police video footage of the incident, reports show. The footage was not immediately available.
The victim – identified as Antonio Suarez, of the 100 block of South Pine Street – was flown to Holmes Regional Medical Center in Melbourne with serious injuries, Fellsmere police said. Suarez had been shot four times with a .38 caliber revolver.
The shooter – identified as Karson Andrew Campbell, 19, of the 10000 block of Grace Avenue – was arrested on charges of possession of a firearm by a delinquent and dealing in stolen property. Campbell admitted to police he shot the weapon and threw it over a fence to try and hide it, reports show.
"There are additional witnesses to interview, cell phone footage to study and other recordings to review before a complete determination of all potential charges can be made," Fellsmere police Chief Keith Touchberry said in a statement. "There is no indication when, if any of that evidence will be made available to the media."
Police and Indian River County deputies responded to a possible burglary about 12:20 a.m. Monday at Campbell's home, located in a cul-de-sac north of County Road 512. The call was then updated to a shooting.
Officers learned that Suarez went to the residence to confront an unknown amount of people. Suarez confronted them about a physical altercation involving one of his employees that happened Wednesday afternoon at the same location, police said.
Suarez' place of employment was not immediately available.
Campbell then shot Suarez several times with the firearm, Touchberry said.
After being detained, Campbell told police he bought the firearm used in the shooting – along with a .380 caliber automatic pistol – for $300. Campbell admitted he thought the revolver was likely stolen when he bought it, reports show.
Officers recovered the firearm and later learned it was stolen out of Brevard County, authorities said.
Campbell's juvenile criminal history shows that he had three felony dispositions and was deemed delinquent in Florida, authorities said. Florida law prohibits him from having a firearm until he is 24 years old.
No further details on the shooting were available. Police are continuing to investigate, Touchberry said.
Anyone with more information on the incident should contact police at 772-571-1360.