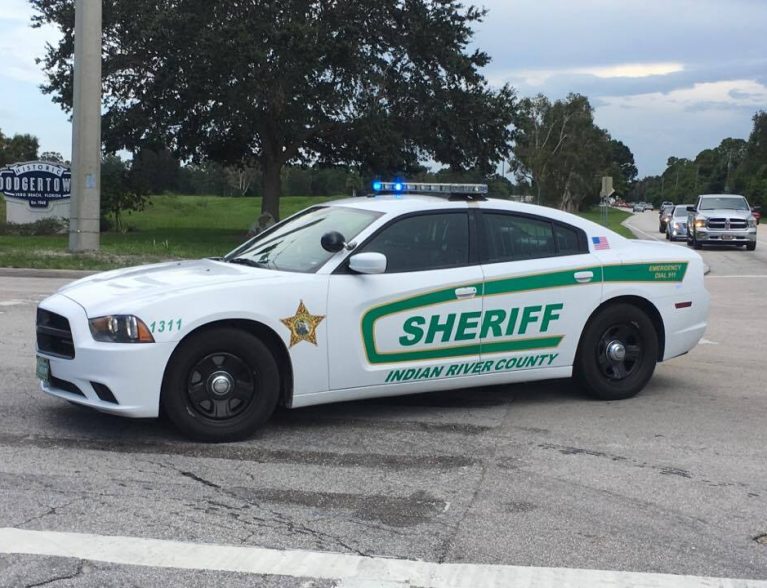 INDIAN RIVER COUNTY — A 17-year-old student suspected of pulling out a BB gun during an altercation with other students at a high school parking lot, was arrested Friday.
Deputies arrested the teen – who is a student at Vero Beach High School – on charges of possessing a weapon on school grounds, improper exhibition of a weapon and violation of probation, Indian River County sheriff's spokesman Maj. Eric Flowers said. The 17-year-old, of Vero Beach, was taken to the Department of Juvenile Justice in Fort Pierce.
The teen will have a first appearance Saturday to determine how long he will be held, Flowers said. Deputies seized the 17-year-old's weapon.
Deputies learned of the incident on Friday. The deputies spoke to witnesses who were present during the incident, which occurred Thursday after classes let out, Flowers said.
The teen was in a truck with other students about 2:30 p.m. Thursday at a parking lot at the high school, 1707 16th Street, Vero Beach. The students in the vehicle then got in an altercation with another group of students who were standing outside, Flowers said.
Details on what the altercation was about were not available. The 17-year-old then pulled out a BB gun, Flowers said.
"He was showing it to people outside of the truck," Flowers said. Flowers said the teenager did not point the weapon at the individuals.
Deputies on Friday afternoon went to the high school and spoke to the teen. The 17-year-old admitted to having the weapon on school grounds, Flowers said.
Deputies arrested the teen at the school. Further details on the incident and the teen's arrest report were not available.