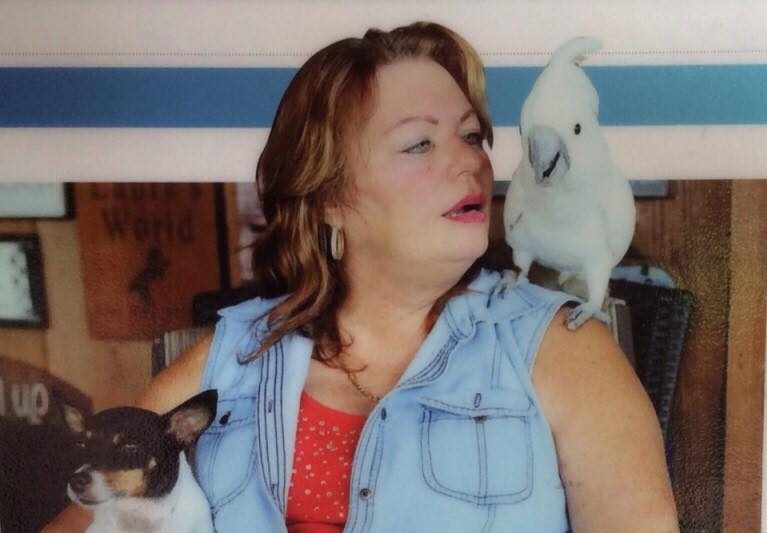 SEBASTIAN — The owner of a well-known animal farm is on the road to recovery after suffering from health-related complications, her family members said.
A fundraiser was scheduled for next weekend to help pay for medical bills for Sebastian resident Laura LaPorte, owner of LaPorte Farms, who has been in the hospital for about two months. LaPorte was recovering from surgery and was also having problems breathing.
"She does not really sleep and has been in some pain. (LaPorte) is not dying, but she is in dire straits at this point," said Tami Gay, daughter-in-law of LaPorte. "She has had so many fundraisers for so many other people. We feel it is time she had something for herself. The community needs to show her love. Any donations would be great."
The fundraiser for LaPorte will be held from 10 a.m. to 4 p.m. Sept. 29 at LaPorte Farms. The event will have at least 10 vendors, mechanical bull rides, pony rides, food, face painting and more, according to the business' Facebook page.
Tami Gay's husband, Justin, 41, and LaPorte's workers are helping to manage the farm while she is recovering. The farm is still operating under its normal hours, which can be found on the business website.
LaPorte, 61, was taken to the Sebastian River Medical Center on Aug. 11, where doctors said she had a hole in her colon, Gay said. Doctors also inserted a tube into her throat after she had problems breathing on her own.
LaPorte has since been taken to Kindred Hospital in Melbourne, where doctors placed her on a breathing machine, Gay said. Gay said sometimes she stays at the hospital for up to 24 hours to take care of LaPorte.
Justin Gay and LaPorte's caregiver also help in making sure the 61-year-old is properly cared for.
"It is a lot, and we don't have a lot of help," Tami Gay said.
LaPorte has held a community spirit by hosting back-to-school and family fun events at the five-acre, handicap accessible farm, located at 7700 129th Street, Sebsatian. She has owned LaPorte Farms for more than 20 years, according to the business website.
A banner on the website reads, "Owner Laura LaPorte is getting better. She is still in the hospital. She needs your continued prayers."
LaPorte has struggled with health-related complications since she was a young girl. The farm owner was diagnosed with muscular dystrophy – a group of genetic diseases that cause weakness and loss of muscle mass – at age 14, her daughter-in-law said.
LaPorte also suffered injuries in a car accident about 20 years ago that left her partially paralyzed, Gay said. She also had a stroke that led her to become quadriplegic. The woman also lost a kidney.
"She has had a hell of a road," Tami Gay said. "She is a strong woman."
With assistance from family and friends, LaPorte rides around on a scooter during her daily activities. The owner started a nonprofit organization called Friends of LaPorte Farms.
The farm has tortoises, donkeys, miniature horses, parrots, zebras and more animals.
This story will be updated.