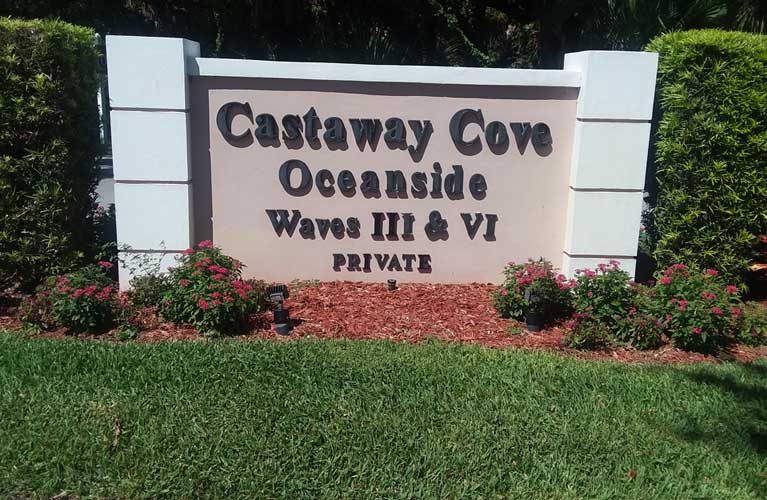 Residents in Vero Beach's Castaway Cove community were sent letters telling them they might have to evacuate their homes on Thursday to allow the U.S. Army Corps of Engineers to search for live bombs that may still be in the area.
However, the evacuation was not mandatory and it is not clear how many people actually left the subdivision.
The Castaway Cove community is located in an area previously known as the Fort Pierce Naval Amphibious Training Base which was used for live training drills during World War II.
"The site was used pretty extensively by the military during World War II," said Amanda Parker, spokesman for the Army Corps. "There's a lot of history here.
"Our employees are there to conduct a remedial investigation to look for any explosive devices that may have washed ashore or become unearthed."
Any live bombs or ammunition found in the area will be removed from the area, she said.
The 8-week investigation in Vero Beach is part of an ongoing statewide effort to find and remove similar safety threats in different communities. The Army Corps conducted similar investigations in Vero Beach in 2014 and 2015.
At least one bomb was discovered in 2014, Parker said.
The research team uses Geo Physical Mapping – "a high-tech metal detector" – to search for possible explosives, Parker said.
"The majority of the time all they find area scrap metal and pipes," she said. "It's not as exciting as it sounds."
Residents in the Castaway Cove area recently received notices that they might need to evacuate their homes from 8 a.m. to 5 p.m., Sept. 20. The letter was worded in such a way that some residents thought they were required to leave. They were instructed to unlock all gates and secure their pets.
For those who did evacuate, a hospitality area has been set up at Country Inn & Suites where residents have Internet access, television, the hotel's pools and other amenities. The Army Corps pays for residents' food and beverages for the day. They have also arranged for pets to be housed at the Blue Ribbon Pet Grooming Boarding & Day Care.
Parker would not disclose the cost of the 8-week investigation and the cost of evacuating residents, which is paid for with federal tax dollars, and by law subject to public disclosure.