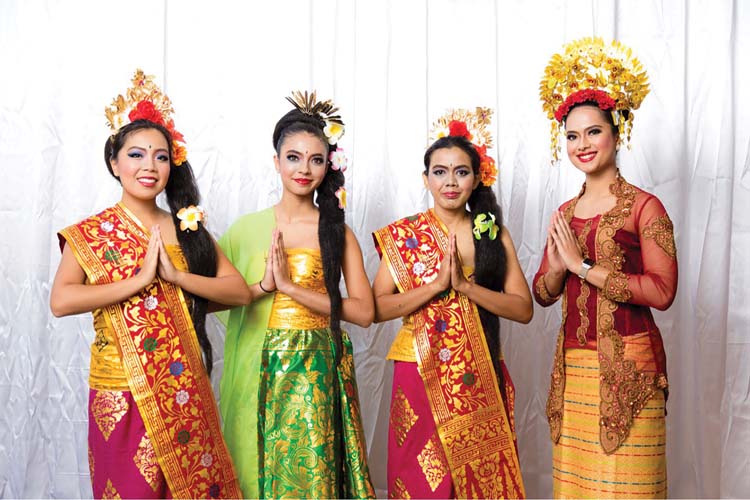 Music and laughter aplenty this week, starting with Comedy Zone weekend at Riverside Theatre, Friday and Saturday, Sept. 21-22. Sharing the stage will be laughmeisters Dean Napolitano, Hollywood and TV vet; and world-traveling Race Car City native Vinny Santino. According to his bio, Long Island-native Napolitano is a throwback to the great comics of the past, "but with a modern twist." He kicked off his career playing the Florida club scene, where he developed his gift for imaginative storytelling and, through the years, he's appeared on numerous TV shows and opened for such Hollywood comic A-listers as Don Rickles and Joan Rivers. Born in Indianapolis, Santino has been writing comedy since his teens. A self-described "neighborhood guy who's been dragged all over the world," Santino puts his straight-up, pulls-no-punches "Rust Belt perspective" on the resulting adventures, with a razor wit and an Indy car-quick delivery. Before the laughs begin, and all through the evening, you can enjoy Live in the Loop, free live music under the oaks on the outdoor stage. Friday, get your groove on with the two-guys-and-a-girl band Collins and Company, playing music from the '50s to current: '70s funk, '80s rock, Motown, R&B. This experienced trio has been pit band for the Florida tours of such groups as Three Dog Night, the Allman Brothers, Marshall Tucker, Steppenwolf and Molly Hatchett. So there you go. Saturday Live in the Loop music will be courtesy of another hot Loop fave – Rappture: according to the show promo, a trio of seasoned professionals out of Jensen Beach who play a wide range of jazz, soft rock and pop classics. The Loop also always offers a full outdoor bar and grill. There's lots of seating (200 seats), but you can bring your own fold-up just in case, because this is one popular spot. P.S. Don't B.Y.O. food or beverages. Comedy Zone times: 7:30 p.m. and 9:30 p.m. Live in the Loop: 6:30 p.m. Comedy Zone tickets: $12 to $18. Live in the Loop: free, no ticket required. 772-231-6990.
A brilliant idea for a truly unique music venue: the "music" of the one-and-only Sebastian Inlet State Park is typically seabirds' cries and the sounds of the surf. Now, and for the past few years, the Friends of Sebastian Inlet State Park, Inc., has added music of the human sort, with its Night Sounds Concert Series, September through May. This terrific series opens its 2018-2019 season this Saturday Sept. 22, with the Ladies of Soul, a popular 7-piece band, familiar to series-goers. The "Ladies" are three powerhouse female vocalists, who bring tight harmonies and high energy to music inspired by R&B, with a little funk and classic tunes to get the par-tay going. Night Sounds concerts are scheduled monthly, on the Saturday closest to the full moon, at the Coconut Point pavilions, south side of the inlet bridge. Bring family pals, fold-up chair or blanket, grab some foodstuffs at the nearby Surfside Grill, then relax and enjoy music as the sun sets and the moon rises, in one of the most unique and beautiful music venues you'll come across. Concert time: 7 p.m. to 9 p.m. Admission: free with park entry. Admission Fee: $8/per vehicle, multiple occupants; $4/single occupant; $2/Pedestrians, bicyclists, extra passengers 772-388-2750.
A dazzling day of performing arts is in store this very Sunday, Sept. 23, at the King Center for the Performing Arts in Melbourne. And it's free! It's "Brevard's Ultimate Performing Arts Festival," lovingly created for the whole family and presented by the highly regarded Brevard Symphony Orchestra in partnership with the King Center. This dynamic cultural arts showcase is Brevard's best, pull-out-all-stops celebration of the arts: a day filled with displays, cultural demonstrations, (really cool) family activities, and live performances across three stages. A highlight is the not-to-be-missed special family concert by the Brevard Symphony Orchestra, made possible by music patrons Harry and Wendy Brandon, and hosted by Lite Rock 99.3's own Mike and Mindy. All your favorite music, theatre, dance, and visual art entities will be there. Here's a tiny sample: Brevard Community Chorus; Space Coast Jazz Society; Brevard Symphony Youth Orchestra; Henegar Center; Vero's Riverside Theatre; Historic Cocoa Village Playhouse; Surfside Playhouse; Brevard Arts Academy; Melbourne City Dance Center; Central Brevard Art Association; Foosaner Art Museum; Space Coast Art Festival; Space Coast Weavers and Fiber Artists; Brevard Zoo; Brevard Renaissance Fair; and way more than I can possibly list. But you get the idea. Bring the kids, for sure. Time: noon to 5 p.m. Concert: 2 p.m. Admission: free, no tickets required. Culturalartsshowcase.com.
This is your last chance to catch the Vero Beach Theatre Guild's edge-of-your seat thriller "Yankee Tavern," about the owner of a shabby Big Apple bar who find himself increasingly entangled in private and national intrigue. As the chaos increases, a stranger appears, and quickly the lines between conspiracy theory and reality blur. Keep in mind, "Just because you're paranoid doesn't mean they're not after you." Show times through Sept. 23: Thursday, Friday, 7:30 p.m.; Saturday and Sunday, 2 p.m. Tickets: Adults, $30; students, half price.   772-562-8300.