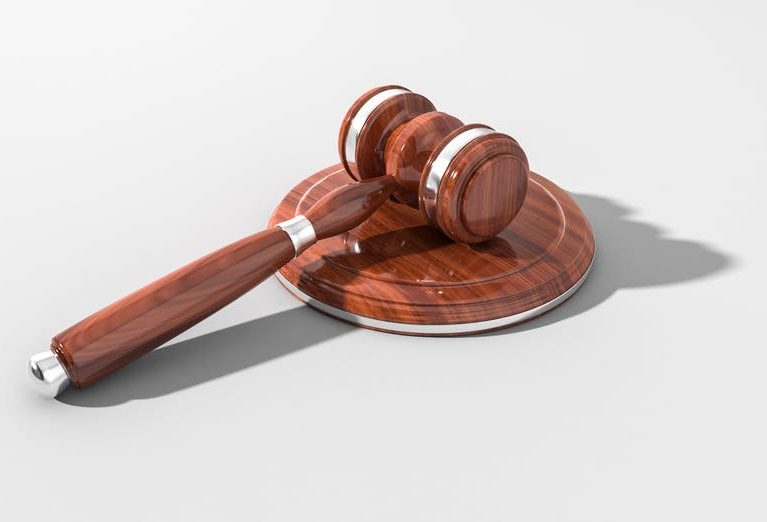 A homeless man who was arrested at his tent on the abandoned property behind the 7-Eleven on North A1A in January for allegedly threatening to blow up the Martin County Sheriff's headquarters is seeking to overturn a judge's initial ruling that he is incompetent to stand trial.
So far, no luck.
Richard Orr, 56, was planning to enter a plea to the charges against him during a Sept. 13 hearing before Judge Cynthia Cox, who made the original competency ruling, but Cox would not allow Orr to plead either guilty or innocent.
Orr, who has been arrested in the past for possessing bomb-making materials, initially entered a written plea of not guilty in February, but Cox ordered a forensic psychological evaluation and several mental health exams to determine if he was competent to stand trial.
Based on the mental health test results, Cox ruled in May that Orr was incompetent, and unable to defend himself from the bomb-threat charges. At the direction of the doctor who conducted the exam, the judge ordered Orr to take three different kinds of medication, including Lithium, which is widely used for treating bipolar disorder.
In July, Cox told Orr that if he agreed to take the prescribed medications, and if they proved effective, he could later petition her to reconsider his competency status.
At the hearing last Thursday, Cox asked Orr if had been taking the medication.
Orr responded: "No, I haven't taken any medication since July. I only took them once."
Orr's attorney, Alan Hunt, explained that a physician had determined the prescribed medications were prompting dangerous side effects to Orr's heart, so the doctor had ordered him to discontinue taking the meds.
"But as you can see, Mr. Orr is very lucid and cognizant," Hunt told Cox. "He is very competent at this time."
Cox replied she legally could not allow him to enter a plea and go to trial until he undergoes another mental health exam.
"I cannot accept a plea until I find him competent to stand trial," Cox said. "We can schedule another mental health exam with the doctor and discuss this again on October 3."
Cox said she also would require the physician to testify that the prescribed medications pose a threat to Orr's health.
Orr was arrested in early January after he allegedly called the Martin Memorial Health System and told the switchboard operator that "within 72 hours" he was going to "blow up the [expletive] Martin County Sheriff's Department," according to affidavit reports from the Indian River County Sheriff's Office.
Martin County deputies traced Orr, via his cell phone, to the old lab site adjacent to Tracking Station Park and called in Indian River County deputies to assist.
"I along with other deputies located Orr who had set up a homeless camp within the fence line" of the abandoned Florida Institute of Technology lab property, which once was the site of a radar tracking station, Indian River deputy Samuel Earman wrote in his report.
When deputies asked Orr he had made the call, he said he did not have a cell phone, but they saw one in his tent. When deputies examined the phone, they found it had been used to call Martin Memorial Health System.
Deputies arrested Orr for trespassing and later also charged him with making a false report concerning the planting of a bomb. He has been jailed in the Indian River County Jail since then.
According to Martin County Sheriff Deputy Dawn Ferris, Orr has had several brushes with the law in Martin County, including an arrest for illegally possessing "bomb-making materials."
Ferris told Indian River County investigators she believes Orr's animus toward the Martin County Sheriff's department stems from his prior trouble with the law.
According to Martin County Sheriff
Deputy Dawn Ferris
, Orr has had several brushes with the law in their county
, and believes that is why he is exhibiting anger towards the department.
When Orr was younger he was arrested for possessing "bomb making materials," Ferris told Indian River County Sheriff investigators.