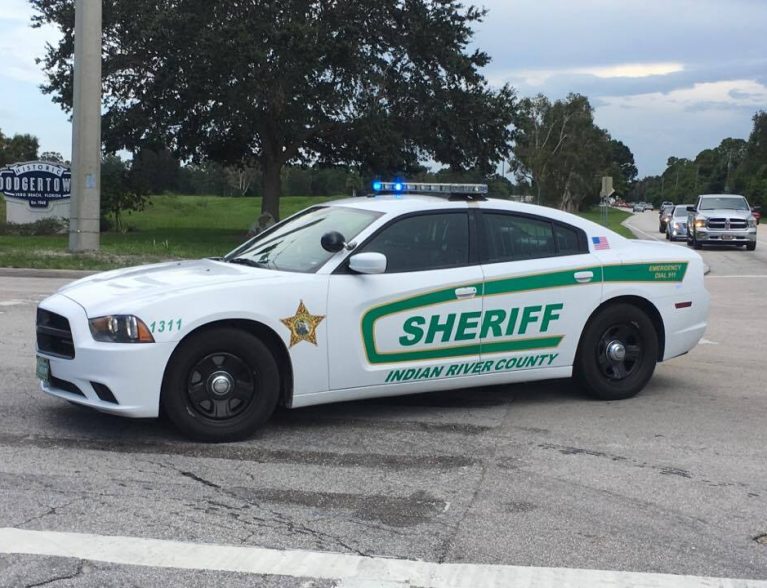 INDIAN RIVER COUNTY — A 17-year-old student was arrested over the weekend after deputies received an anonymous tip that he brought a handgun to the campus of Vero Beach High School.
A witness told deputies they heard the student say, "$100 bucks and I'll shoot a cap," reports show. The teenager then pulled a small, .380 caliber black semi-automatic pistol from his boot and "racked the slide," authorities said.
"See something, say something works. It is not just a slogan. We want to assure the parents, teachers, and students of Indian River County that if you come forward with a tip, we will thoroughly investigate the allegations," Indian River County Sheriff Deryl Loar said in a statement. "In this case, we recovered a gun that was brandished in the parking lot of Vero Beach High School."
Deputies on Sunday arrested the teen on charges of possession of a weapon on school grounds, possession of a weapon by a minor and carrying a concealed firearm, said sheriff's spokesman Maj. Eric Flowers. The 17-year-old was taken to the Department of Youth Services.
Deputies on Friday received a tip that the teenager brought the weapon on campus, located at 1707 16th Street. The incident happened about 2 p.m. Friday on the southwest side of the junior parking lot, reports show.
Sheriff's detectives and school resource officers immediately investigated the complaint.
Deputies eventually located the 17-year-old on Sunday and recovered a handgun, Flowers said. Witnesses identified the firearm as the same weapon the teen had on the school campus.
"We are glad to see the Sheriff's tip line worked to protect our students," School District of Indian River County spokeswoman Cristen Maddux said. "We work closely with the Indian River County Sheriff's Office on a daily basis to ensure the security of every campus in the district."
The sheriff's tip line can be reached at 772-978-6000. No further information was immediately available.