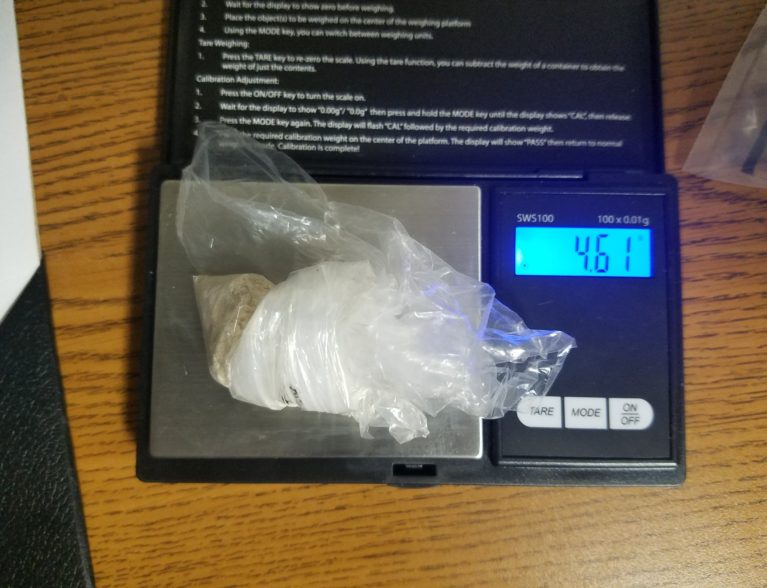 INDIAN RIVER COUNTY — Two men suspected of selling $800 worth of heroin laced with fentanyl to undercover detectives were arrested this week, deputies said.
Deputies purchased about 4 to 6 grams of heroin from Raymond Johnson, 39, and Shawn McAndrews, 40. Deputies said Johnson set up the drug transaction by phone and sent McAndrews to sell the narcotics.
Deputies arrested Johnson and McAndrews, both of Vero Beach, on charges of trafficking in a controlled substance. Johnson, who deputies described as a six-time convicted felon, was also charged with possession of heroin with intent to sell.
Johnson was being held Friday at the Indian River County Jail without bond while McAndrews was being held on $50,000 bond.
Indian River County detectives spoke with a confidential informant on Sept. 5 to set up the undercover drug bust. The informant contacted a man, later identified as Johnson, and offered $800 for '"dog food," a street term for heroin, reports show.
The next day, the informant went to a home in the 1600 block of 30th Avenue. Another man, identified as McAndrews, was at the home and let the informant inside to buy the drugs, reports show.
Johnson was not at the home, deputies said.
The informant then left the residence and went to a location where they met with sheriff's detectives. The informant gave detectives a brown powder-like substance that tested positive for heroin and fentanyl.
Deputies on Thursday conducted a search warrant on the home and found drug paraphernalia, a digital scale, firearms and ammunition, reports show. McAndrews was at the residence during the search and was taken into custody.
Deputies on Friday arrested Johnson, who detectives determined was staying at another home.
McAndrews has an arraignment at 8:30 a.m. Oct. 31, court records show. Details on Johnson's arraignment were not available.
Photos provided by Indian River County Sheriff's Office