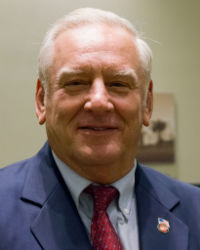 The former vice-mayor for the city of Sebastian, Donald Wright, recently passed away while being surrounded by his family, according to his obituary and city officials.
Wright died on August 31 at 71 years old, his obituary from Seawinds funeral home states. Details on what caused the former vice-mayor's death were not immediately available.
Wright served as vice-mayor for Sebastian from 2010 to 2013, city officials said. He also served on the city council in 2009.
The 71-year-old served on the Parks and Recreation and MPO Citizens advisory committees from 2006 to 2009, city officials said.
Wright was married to his wife Beverly for 50 years. Wright's family will have private memorial services for him, according to his obituary.
The 71-year-old was born September 16, 1946, in Trenton, New Jersey.
The former vice-mayor has a son, Donald Wright Jr., brother Robert Wright, three grandchildren and many nieces and nephews, his obituary states. Wright was preceded in death by his parents, Austin and Mary Wright, brother Austin Wright and daughter Crystal Wright Lynch.