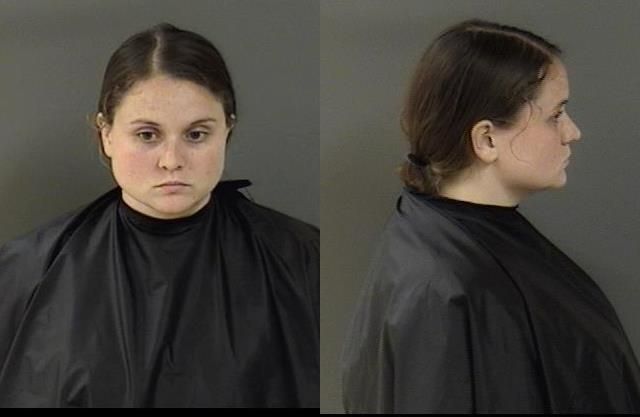 INDIAN RIVER COUNTY — A 22-year-old woman who deputies said left an emaciated dog in a small cage for several hours without food or water, was arrested last week.
The woman – identified as Ashley Taylor Mitchem – told deputies the year-and a half-old dog named Sophie was underweight because she suffers from mange, a skin disease, reports show. Mitchem said she works 10 hours a day seven days a week, and leaves Sophie in the cage during those times.
A second woman told deputies she had not seen Mitchem remove the dog from the cage in about three days, reports show.
Indian River County sheriff's deputies last Friday arrested Mitchem, of the 2200 block of 1st Court Southeast, on a charge of cruelty to animals. Mitchem was released Sept. 7 from the county jail on $500 bond.
A deputy responded to an animal call about 6 p.m. Sept. 7 at a home in the 1400 block of 5th Court. The deputy approached the front porch and heard a dog barking and whining.
The deputy was forced to hold his breath because of an "overwhelming" odor of urine and feces he smelled from 15 feet away, reports show. The deputy then saw the dog, a brown Catahoula, standing hunched over in a cage.
The dog appeared to weigh 30 pounds and was standing in its own waste, authorities said. The deputy spoke with a woman who lives at the home.
The woman told the deputy that the dog belonged to another woman, Mitchem, who was not home at the time. The woman said Mitchem feeds and hydrates the dog with a white bowl located in the front yard.
The deputy spoke with Mitchem when she arrived at the home. Mitchem admitted to leaving the dog in the cage since 7 a.m. that same day.
An animal control officer also responded to the home and took custody of the dog. The officer told the deputy he previously cited Mitchem in August for the same offense.
Mitchem was arrested and taken to the county jail.