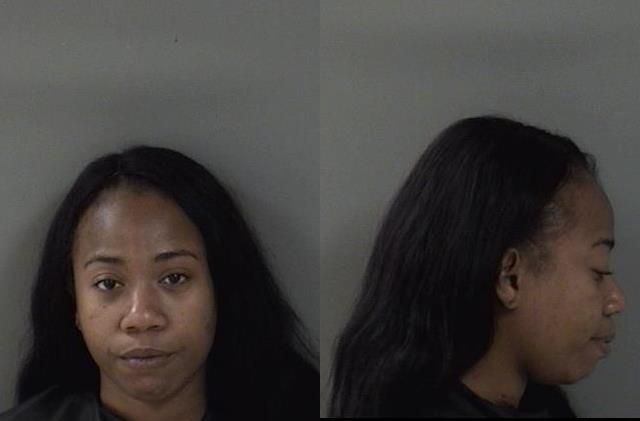 INDIAN RIVER COUNTY — A 26-year-old woman suspected of having drugs – including meth hidden inside a cookie – was arrested Sunday during a traffic stop, authorities said.
The woman told deputies, "some guy in the club gave (the cookie) to me and I just kept it," reports show.
Deputies arrested Alexis Bryant, of the 8800 block of 64th Avenue, on charges of possession of meth, possession of marijuana and possession of drug paraphernalia. Bryant was released Monday from the Indian River County Jail on $3,500 bond.
Indian River County sheriff's deputies conducted a traffic stop about 11 p.m. Sunday on a vehicle at the intersection of 83rd Street and 101st Avenue. Deputies noticed the front seat passenger, later identified as Bryant, was holding a cloth bag on her lap.
Deputies smelled marijuana and then searched the vehicle. Inside Bryant's bag, deputies found pieces of marijuana, three marijuana grinders and a cookie, reports show.
Deputies conducted a field test on the cookie and discovered it contained meth, authorities said. Deputies did not clarify if the meth was baked or stuffed in.
Bryant was arrested and taken to the county jail. Bryant has an arraignment at 8:30 a.m. Sept. 26, court records show.