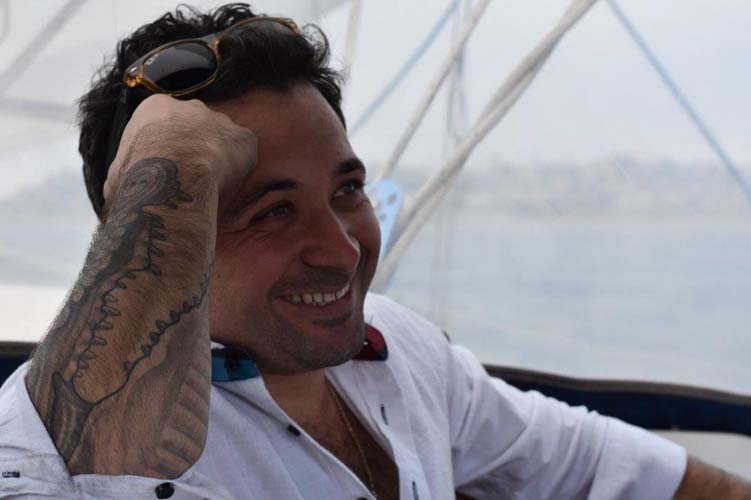 At 5:20 p.m. on July 31, after his stunned and devastated parents had been assured by doctors at the University of California-San Diego Medical Center that their son would not recover from the massive injuries he had sustained the day before, the life-support system was turned off.
Fifteen minutes later – 23 hours after being struck by a jettisoned fuel tank during a training exercise, 12 years after his graduation from Vero Beach High School – Navy Helicopter Aircrewman 1st Class Jonathan Clement was gone.
In the room were his mother and father, two brothers, sister, and a few of his closest Navy buddies, all of whom were heartbroken as they watched Clement, only 31, take his final breath.
"It was," said Clement's father, Chris, "a surreal moment."
The elder Clement, a project manager for the Hill Group builders in Vero Beach and an Air Force veteran, knew his son had placed himself in harm's way when he joined the Navy in 2007.
As an aircrewman in a combat-oriented squadron, Clement did more than conduct pre-flight inspections of Navy helicopters. He was also a rescue swimmer, trained to pull downed pilots from the sea, and a door gunner, tasked with protecting his aircraft from hostile fire.
Though Clement never engaged in actual combat, he went on two deployments to the Persian Gulf aboard the aircraft carrier U.S.S. Abraham in 2010 and 2012, patrolling the strategic Strait of Hormuz.
Then, while stationed in Japan in late 2012, Clement was deployed to the disputed waters of the South China Sea aboard the U.S.S. George Washington, a nuclear-powered carrier sent to the region as a show of American strength.
"I was in the Air Force for four years and my brother was a Marine Corps aviator for 28 years; I know military aviation is dangerous," Clement's father said from his Vero Beach home. "Those guys are out there on the sharp end of the stick. Bad things can happen.
"I've spent the last 11 years wondering how I would react if I got that call."
That call came minutes after midnight July 31 – from his daughter, Rebecca, who had moved to California and was living in her brother's condo. Through tears, she told her parents that Clement had been in an accident on the base, suffered massive head trauma and was taken to the hospital.
"And she said the injuries weren't survivable," Clement's father said. "My knees buckled. As a parent, it was the worst news you can get."
Within hours, Clement's parents – his mother, Laura, is a teacher at Citrus Elementary School – and brothers, Chris Jr. and Matt, were jetting to San Diego, where they were greeted by a military detail that took them to the hospital and explained what had happened.
According to news reports, Clement and another sailor were injured when a fuel tank detached from an HH-60H Seahawk helicopter while it was on the ground at Naval Air Station North Island and landed on them.
The other sailor, a petty officer 2nd class the Navy did not identify, sustained only minor injuries. He was treated at the hospital and released the same day.
The incident, which occurred at 6:30 p.m. on July 30, was not disclosed by the Navy, which cited an obligation to publicly announce only combat-related casualties. The story wasn't reported until six days later, when the Navy Safety Center released the information to the Military.com website.
A Navy spokesman said the incident was under investigation, but Clement's father said he already has spoken with the injured sailor, who is from Jensen Beach and will attend the funeral service Saturday in Vero Beach.
Clement's father said the helicopter had returned to the base after a training mission in which the crew practiced shooting missiles at targets off the San Diego coast.
"The exercise is designed to simulate an operation where you land the helicopter, refuel it and do a crew change, all while the bird is running," Clement's father said. "The two pilots hadn't gotten to the aircraft yet, and Jon and the other crew member went out to do the inspection.
"That's when the tank, filled with 280 gallons of aircraft fuel, somehow jettisoned from an aircraft's pylon." Clement took the brunt of the impact, and four men were needed to get the tank off him.
"It took a Herculean effort," Clement's father said. "You're talking about more than 1,000 pounds."
After nearly 30 minutes at his son's bedside in the hospital's intensive care unit, Clement's father was asked by a member of the squadron to come out into the hallway, where the corridor was lined with men wearing flight suits, utilities and military uniforms.
"They all had sad faces, but they were there for him," Clement's father said. "This was a big loss for all of us."
It was a big loss for the Navy, too.
Clement was in his 12th year in the Navy, where he had been assigned to Helicopter Sea Combat Squadron 85, an elite unit nicknamed the "Firehawks," for the past 13 months. He had received the Enlisted Naval Aircrew Warfare Specialist and Enlisted Aviation Warfare Specialist badges, as well as five Navy and Marine Corps Achievement awards, a Good Conduct medal and a Sea Service Deployment ribbon.
"He had finally made the big leagues," his father said. "Everybody liked him and respected him. We've got 15 guys from his squadron coming to Vero Beach for the funeral."
Among the 15 is expected to be Firehawks squadron commander Cmdr. Joe Zack, who spoke fondly of Clement at an on-base memorial service held two weeks ago in San Diego.
"In our business, it's all about trust and relationships," Zack said, pausing throughout his eulogy to regain his composure. "In my squadron, I expect professionalism, honesty and teamwork. Jon embodied each of those qualities."
In a video tribute produced by one of the squadron member's wives, the Firehawks took turns describing Clement, using words like "charismatic," "confident," "selfless," "energetic," "funny" and "positive," saying it was "impossible to get him down."
He was also thoughtful, so much so that he would volunteer to teach archery, one of his favorite hobbies, to the children of Gold Star parents.
A GoFundMe.com account has been created in his honor – the Jon Clement Memorial Fund was launched with money collected by members of his squadron – and donations will go to the Special Liberty Project's Gold Star Corps Mentoring Program.
Clement's father said he and his wife are still reeling from their loss, and they'll probably seek grief counseling in the weeks after their son's memorial service at Community Church and burial at Crestlawn Cemetery on Saturday morning.
"It's been really hectic, making all the arrangements, especially with so many people coming in from out of town," he said. "This thing was quite a jolt, and I'm sure it's going to hit me even harder when all this is over, but it helps knowing how much life Jon crammed into his 31 years."
Clement's dad said his son was a rabid fan of the NFL's Washington Redskins. He enjoyed sailing, whitewater rafting, archery, double-deck pinochle and karaoke. And he was a devoted "Parrothead" who loved Jimmy Buffett's music.
Clement, who was single, was planning to spend 20 years in the Navy, then move to the Florida Keys, buy a sailboat and find a way to use it to make a living.
Then came that fateful and fatal accident.
"If Jon had died in a blaze of glory in a battle fighting against al-Qaeda, it wouldn't hurt any less," Clement's father said. "The only difference is that there's no Silver Star or Medal of Honor, but that doesn't mean anything to me. I'm proud that he was serving his country."