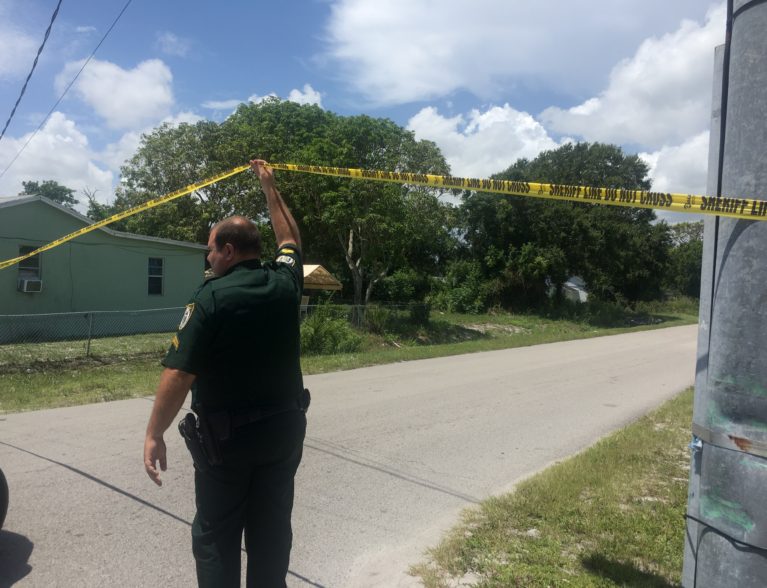 Indian River County deputies identified two Gifford men – a victim and suspect – who were involved in a fatal Wednesday morning shooting that caused local schools to be put on a temporary lock down.
Deputies identified the shooter, who turned himself in after the incident, as Sherman Shelly, 47, officials said. The victim, who died from a gunshot wound, was identified as David Lee Riggins, 42, deputies said.
Deputies arrested Shelly on a charge of first-degree murder. Shelly is being held at the Indian River County Jail on $1 million bond.
"From our dispatchers to responding deputies, crime scene detectives and investigators, everyone came together quickly to bring justice in this homicide," Sheriff Deryl Loar said in a statement. "We are proud of the work of our men and women on this case, knowing that our community is safer today with a murderer behind bars."
A motive for the shooting was not released.
Deputies responded to reports of the shooting about 9:30 a.m. Wednesday in the 2800 block of 43rd Street. Upon arrival, deputies found Riggins, who was injured.
Riggins was taken to the Indian River Medical Center, where doctors pronounced him dead, officials said. The shooting prompted local schools to be placed on a 15-minute precautionary lock down.
Detectives soon identified Shelly as a suspect. Shelly turned himself in to the sheriff's office and spoke with investigators.
Deputies arrested Shelly. Shelly has an arraignment at 8:30 a.m. Sept. 26, court records show.
No further information was immediately available.