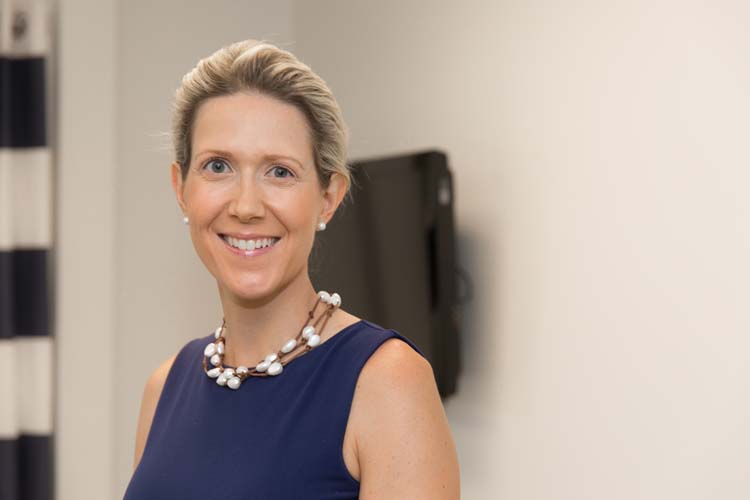 The debate about the health risks – or benefits – of dairy fat has been going on for a while, with the USDA, the Department of Health & Human Services and a majority of cardiologists coming down on the side of diary fat being harmful.
But now, two studies – one new and one recently unearthed – have emerged to support the idea that dairy fat is not so harmful after all and actually has some significant benefits.
Like anyone in a medically-related field, Vero Beach registered dietitian and nutritionist Samantha Lynch has a reading list that seems to go on forever.
Most of the time it's just-released academic studies. But last month it meant going back in time some four decades to review a long-forgotten controlled clinical trial sponsored by the National Heart, Lung and Blood Institute on the effects of dairy fat on cardiovascular health.
That 9,000-person study, recently rediscovered in a dusty basement at the University of Minnesota, yielded a mixed verdict.
On the one hand, participants lowered their cholesterol levels by an average of 14 points by going on a low dairy-fat diet – which seems to indicate that diary fat is bad. But "the low-saturated fat diet did not reduce mortality," according to the New York Times. "In fact, the study found that the greater the drop in cholesterol, the higher the risk of death during the [five-year long] trial" – which makes it seem like dairy fat might be good.
Soon after the old study came to light, Medical News Today reported on a brand-new study from the Friedman School of Nutrition Science and Policy at Tufts University in Boston that was published in the American Journal of Clinical Nutrition.
Strikingly, Medical News Today concluded, "whole-fat dairy does not raise cardiovascular risk. Conversely, some fats present in certain dairy products might even keep stroke and heart disease at bay."
Lynch says she sits somewhere in the middle of what will likely now become an even more hotly contested debate. That makes sense, in part, because she is keenly aware that dietary guidelines can and do change.
For example, not that many years ago, heart patients were advised to eliminate butter from their diets entirely and replace it with margarine – until researchers determined that the trans fats in margarine were worse for the heart than the butterfat.
It is also because Lynch is aware of the many benefits of dairy products.
"When a person comes in, I usually recommend low-fat dairy," says the genial Lynch. "I'm not necessarily recommending a fat-free or a full fat. I usually go in between, because there are some benefits."
One the one hand: "We know there are some great benefits to a lower-fat diet that has some diary fat in it because [that fat helps you] absorb more of the food that you're consuming throughout the day. Especially as we age we can't absorb nutrients as well," and those particular fats help the body absorb more nutrients.
On the other hand: "As we get older," Lynch continues, "we have less of this enzyme called lactase in our gut. We make less of it and that's the thing that digests lactose. So people become more lactose intolerant as they get older. And if you have a full-fat dairy product, it takes longer to digest, so people have more issues with it."
And then there are fat-soluble vitamins to consider.
"For instance, they fortify milk with vitamin D," Lynch explains, "and there are not a lot of food sources of vitamin D. The fat-soluble vitamins are A, D, E and K. If you're getting vitamin D in your milk, and you're using full-fat milk, you're getting more vitamin D than you would if you're having skim milk. So you can absorb your nutrients and vitamins much better using full-fat or even a low-fat product as opposed to a fat free."
Because of the mix of risks and benefits, Lynch says, "I usually recommend the 2 percent dairy products, and I always go for grass-fed because the lipid profile is different there."
Of course, studies like the recent one from Tufts can be difficult – if not impossible – for laymen to read on their own. Sentences like this would probably stop most of us in our tracks: "In multivariable models, circulating pentadecanoic, heptadecanoic, and trans-palmitoleic acids were not significantly associated with total mortality, with extreme-quintile HRs of 1.05 for pentadecanoic (95% CI: 0.91, 1.22), 1.07 for heptadecanoic (95% CI: 0.93, 1.23), and 1.05 for trans-palmitoleic (95% CI: 0.91, 1.20) acids."
Lynch, however, has both a bachelor's and master's degree in course work accredited by the Academy of Nutrition and Dietetics, has been in practice for 10 years and is licensed by the state of Florida. To her, the language of a clinical trial is like a "Dick and Jane" book to the rest of us.
So it makes sense to carefully consider her "middle-of-the-road" approach to dairy fat – even though that kills the dream of unlimited Haagen-Dazs sundaes or wedges of French brie.
Of course, before changing your diet, it is best to consult with your physician to see if he or she agrees that at least a little dairy fat in your diet might be a good thing.
Samantha Lynch's office is at 4445 Hwy. A1A, suite 239 in Vero Beach. The phone number is 772-584-1835.