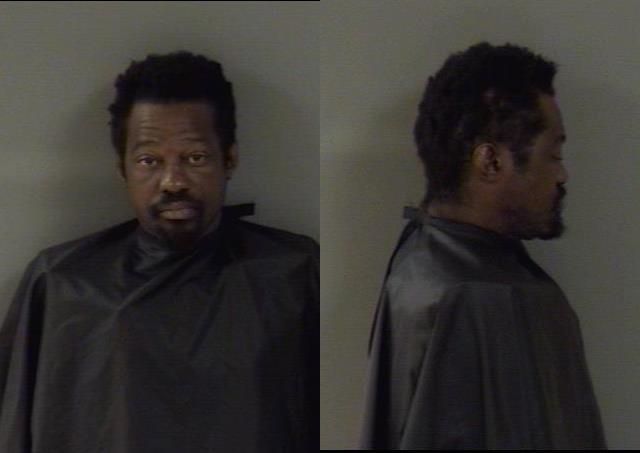 VERO BEACH — A 43-year-old man suspected of breaking into a funeral home and then stealing a wooden crucifix and a rosary beads cross necklace before leaving, was arrested Sunday.
Police did not state a motive for the theft.
Police arrested Kevin Antonio Odom on charges of trespassing, burglary and theft. Odom is being held at the Indian River County Jail on $31,000 bond.
Vero Beach police responded to a burglary about 1:30 p.m. Sunday at Strunk Funeral Home, 916 17th Street. Police spoke with an employee, who said he returned from a job and saw the garage door to the building was open.
The worker and officer walked toward the front of the building and saw a man, identified as Odom, trying to leave on a bicycle. The worker spotted the wooden crucifix on the suspect's bicycle that was similar to ones belonging to the funeral home, authorities said.
Odom denied breaking in the funeral home and said he got the crucifix from a store.
A facility manager arrived and told police the crucifix in Odom's possession belonged to the funeral home, reports show. The manager also said a black and green rosary beads necklace the man wore was identical to the ones at the facility.
Police looked at the necklaces and crucifixes kept inside the funeral home office. Officers determined Odom stole a crucifix and necklace, valued at $20, reports show.
Police arrested Odom and took him to the county jail. Odom has an arraignment at 8:30 a.m. August 29, court records show.