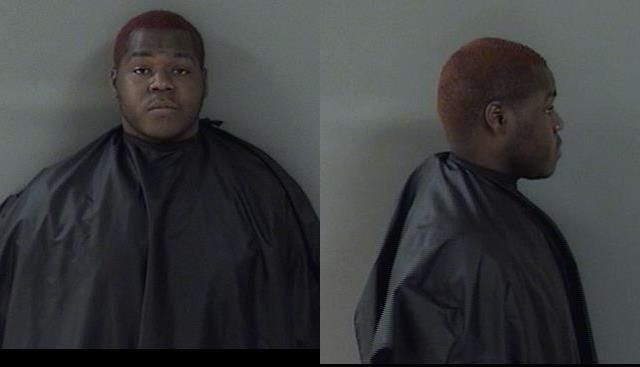 INDIAN RIVER COUNTY — A 24-year-old man suspected of choking a woman who is five months pregnant at his home, was arrested Tuesday, deputies said.
Two children were present in the apartment during the incident, reports show.
Deputies arrested Letravious Segra Morris, of the 2300 block of 10th Road Southwest, on a charge of aggravated battery. Morris is being held at the Indian River County Jail on $5,000 bond.
Indian River County sheriff's deputies responded to a disturbance about 3 p.m. Tuesday at Morris' apartment. Deputies spoke with the victim, who had redness on the left side of her face.
The victim said she and Morris got in an argument earlier while on the back patio.
Morris told deputies the woman threw a soda can at him. The woman said she went into the apartment when Morris pushed her up against a wall and began to choke her, reports show.
The woman was able to escape to a bedroom, where Morris followed and slapped the woman in the face several times, authorities said. The woman said Morris then snatched her cell phone and threw it on the ground, breaking it.
The woman was taken to the Indian River Medical Center for treatment to her injuries, and later released. Deputies arrested Morris and took him to the county jail.
Morris has an arraignment at 8:30 a.m. August 29, court records show.