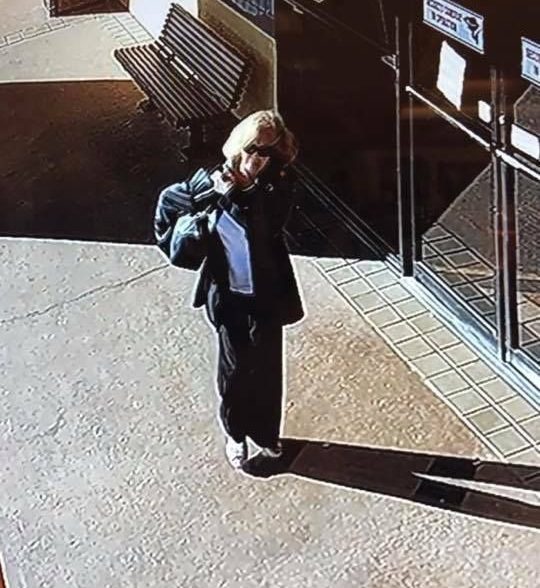 INDIAN RIVER COUNTY — The family of Assunta "Susy" Tomassi pleaded with the community Tuesday for help in getting details about what happened to the woman, who went missing five months ago.
Despite a lack of substantial leads on what happened to Tomassi, her family has not given up searching for her.
"We need information. Somebody must know what happened," said Tomassi's husband Patrick Tomassi. "It's not getting easier. It's getting worse. It's not something you prepare for. You'll never think it can happen to your family."
The family is offering a $15,000 reward for the safe return of 73-year-old Tomassi – who suffers from dementia – and $5,000 for anyone who has information leading to an arrest, if the case becomes a criminal investigation, according to Patrick Tomassi and deputies.
"They don't have any closure," Indian River County sheriff's Detective Michael Dilks said. "They don't know where Tomassi went to. It's a sad situation."
An extensive search for the woman spanned throughout the state of Florida – and also other states on the east coast – since she disappeared.
Patrick Tomassi, and Assunta Tomassi's daughter-in-law, Cary Baker, spoke to media at a joint news conference with the sheriff's office about 11 a.m. Tuesday in the sheriff's auditorium. Missing person flyers of Tomassi have been posted at local businesses throughout the area.
"Right now, it's still classified as a missing persons investigation," said Dilks, the detective assigned to the case. "But, we're still investigating any possible criminal leads."
What Happened
Tomassi was last seen about 5 p.m. March 16 outside of the Quilted Giraffe, a upscale cuisine restaurant she and her husband own, deputies said. The business is located at 500 U.S. 1., south of Vero Beach and north of St. Lucie County.
Tomassi told her husband she was going to go outside to read a book or smoke, which was common for her, deputies said. Tomassi was known to walk to South Vero Square plaza and go to the Family Dollar store.
Tomassi had wandered off before, but her husband had always been able to find her, deputies said. Patrick Tomassi realized his wife was missing an hour later that day.
Patrick Tomassi searched in nearby stores for the woman and also near their Fort Pierce home. The husband couldn't find Tomassi, so he called law enforcement about 7 p.m.
Sheriff's deputies have used patrol and K-9 units, a helicopter, SWAT team, agricultural and marine units and ATV's to search for Tomassi. Dilks said deputies have followed up on every tip they have received on the woman's disappearance, but have not been able to locate Tomassi.
Dilks noted that some people who have given tips to deputies might fear retaliation from anyone who might have been involved in Tomassi's disappearance.
"We will protect you. If anybody has information, come forward," Dilks said.
Who is Assunta "Susy" Tomassi
Patrick Tomassi described his wife as a woman who is always nice to everyone she meets. Patrick and Assunta Tomassi have been married for 37 years and have four children, who each live in different parts of Florida.
"There was not a person she was mean to," he said.
Patrick Tomassi said he and his wife did everything together. The two married in Vero Beach, he said.
The husband said Assunta Tomassi's dementia is not full blown, but it still makes her vulnerable.
"She trusts everybody to begin with," Patrick Tomassi said.
The husband said he and Assunta Tomassi host entertainment activities at the Quilted Giraffe. Patrick Tomassi decided to close the business for the summer.
Anyone with information on Assunta Tomassi's whereabouts should contact the Sheriff's Office at 772-978-6240.