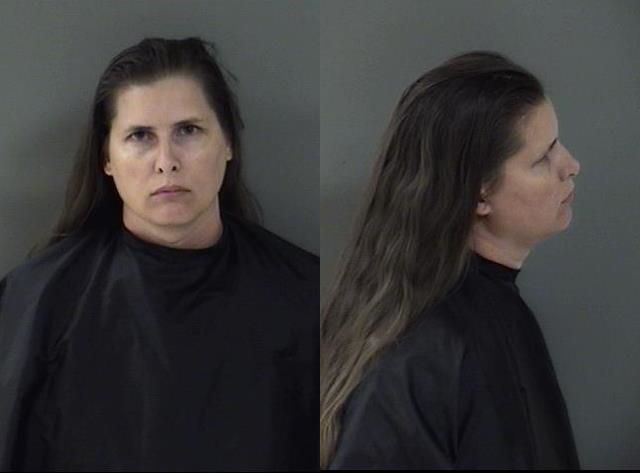 INDIAN RIVER COUNTY — A 39-year-old woman suspected of grabbing and shaking another woman's child who was making "popping" noises with a water bottle during student orientation, was arrested, authorities said.
The woman – identified as Marguerite Ogilvie – later told deputies, "…it takes a village to raise children," before being cuffed and taken to jail, reports show.
Deputies arrested Ogilvie, of the 8300 block of 105th Avenue, on charges of child abuse and battery. Ogilvie was released Wednesday from the Indian River County Jail on her own recognizance.
Indian River County sheriff's deputies spoke with the mother about 4 p.m. Tuesday. The woman said she and her 9-year-old son had attended a student orientation at a local middle school earlier in the day.
The mother, who is partly deaf, told deputies she couldn't hear the noise her son was making during a presentation.
The suspect, identified as Ogilvie, was sitting behind the boy, became angry and yelled at the child to stop making noise, reports show. Ogilvie then grabbed the boy and shook him, authorities said.
Deputies spoke with a witness, who said Ogilvie forcibly grabbed the boy and pushed him, reports show. The boy "silently cried" for about 10 minutes after being grabbed, authorities said.
The mother told deputies she didn't realize what had happened until another mother there told her later. The mother looked at her son's neck and saw a small red mark, reports show.
Deputies arrested Ogilvie and took her to the county jail. Ogilvie has an arraignment at 8:30 a.m. August 29, court records show.