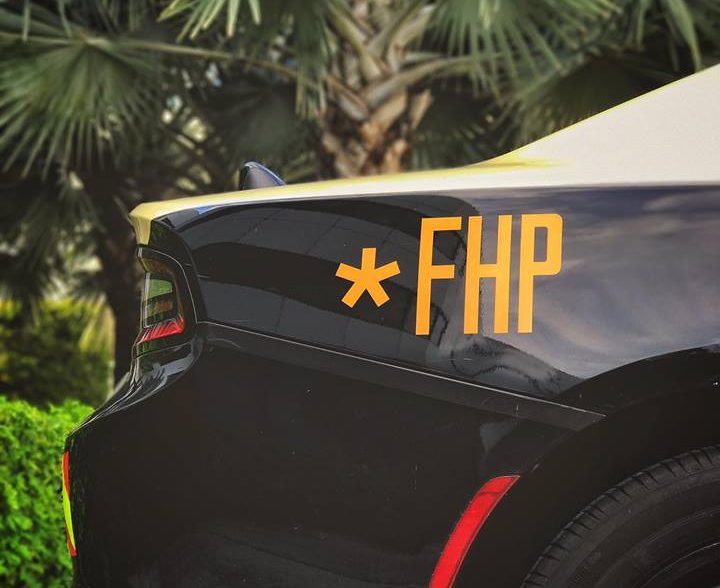 INDIAN RIVER COUNTY — Two men smashed out windows and cut a seat belt to save an injured woman after her sports utility vehicle flipped in to a water-filled canal Wednesday, rescuers said.
"This was the worst accident I've seen in my life. It was pretty intense," said resident David Bragg, 26, of Fellsmere, who rushed to help the woman. "I just wanted to make sure she was alright and save her."
The single-vehicle crash happened about 4 p.m. Wednesday at 85th Street, just west of U.S. 1, Florida Highway Patrol spokesman Alvaro Feola said.
Motorist Mike Burley, 35, of Fellsmere, and passenger Bragg said they just finished installing windows at a home on the beach and then were headed westbound on 85th Street. The men said they saw an eastbound SUV, driven by a woman possibly in her 60s, travel up a hill and then go around a car.
The woman's SUV then struck a concrete barrier, then jolted about 15 feet in the air and landed in a canal, according to the men. Burley and Bragg got hammers from their truck, ran to the woman's vehicle and knocked out the windows.
The men said the woman was bleeding from a gash on her head. The woman was unconscious for a short time, but then came to.
"She was screaming, 'help me,'" Burley said. "She was spitting weeds out of her mouth. She was completely submerged other than her head."
Bragg cut the woman's seat belt with a knife. Bragg said he and a third unidentified man who also joined the rescue efforts helped hold the woman's head above water before Indian River County Fire Rescue crews arrived.
The woman was taken to Holmes Regional Medical Center in Melbourne. Her condition was not immediately available.
Despite their quick-thinking actions, Bragg and Burley said they don't consider themselves "heroes."
"That's what you're supposed to do," Burley said. "There are a lot of people that like to stand and look around."
FHP continues to investigate the cause of the crash.