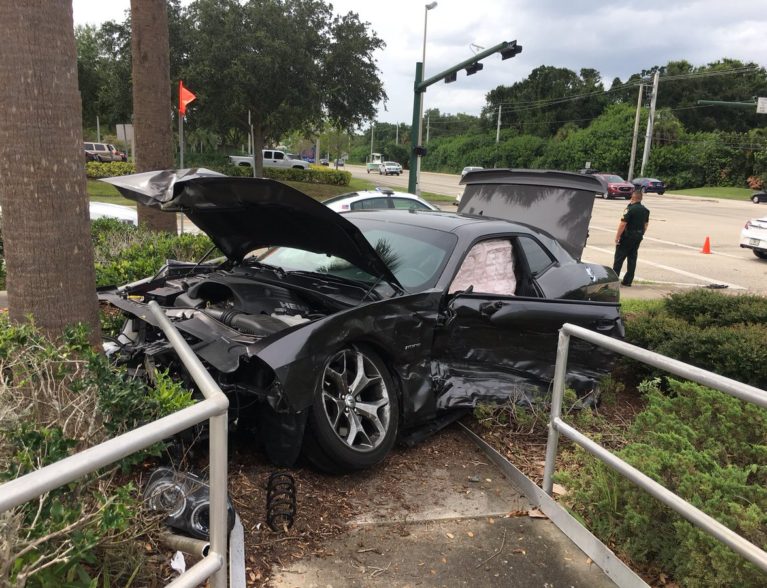 INDIAN RIVER COUNTY — Investigators identified an off-duty sheriff's corrections deputy and a 90-year-old woman injured in a two-car crash last week that caused the law enforcement officer's car to strike a palm tree.
The deputy is resting at home after being released Saturday from the hospital, Indian River County sheriff's spokesman Maj. Eric Flowers said. The deputy is visiting doctors and it's unknown when he will return to work.
An update on the woman's condition was not immediately available.
Florida Highway Patrol troopers identified the sheriff's deputy as 51-year-old Jeffrey R. Wolski, of Sebsatian. The 90-year-old woman was identified as Mary E. Peterson, of Vero Beach, FHP spokesman Alvaro Feola said.
Wolski was off-duty and driving his personal vehicle to work at the time of the crash, officials said. Feola said Peterson violated the right of way of Wolski.
Further details on the violation were not immediately available. Feola said a crash report with more details will be released in 10 days.
Deputies responded to the crash about 4 p.m. Friday at the intersection of Barber Street and U.S. 1. The crash involved a white Buick Regal, driven by Peterson, and a dark-colored Dodge Challenger, driven by Wolski.
The crash jolted the Challenger in to a palm tree directly in front of a Walgreens. Both vehicles had heavy damage; airbags in both cars deployed during the crash.
A large trail of mangled debris could be seen between the two cars at the intersection.
Peterson, who had traumatic injuries, was taken to Holmes Regional Medical Center in Melbourne, sheriff's officials said. Wolski, who had less serious injuries, was taken to the Indian River Medical Center.
Highway troopers continue to investigate the crash.