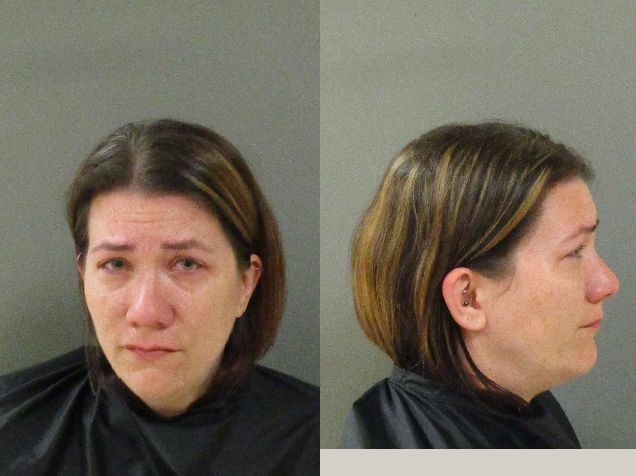 INDIAN RIVER COUNTY — A 38-year-old woman suspected of shackling a boy's leg to a pull-out couch at a home six different times – dating back to late June – was arrested, authorities said.
The woman – identified as Kimberly Ann Dorey – admitted to detectives she shackled the boy, 11, after finding him one day outside his older brother's room with a kitchen knife in his hand.
Dorey told deputies what she had done was "unreasonable" and that she did not know another way to contain the boy's behavior, reports show.
Deputies arrested Dorey, of the 800 block of 5th Court, on a child abuse charge. Dorey was released Friday from the Indian River County Jail on $2,500 bond.
Deputies responded to reports of the boy having lumps on both sides of his legs about 2 a.m. July 13 at Dorey's home. Deputies spoke with a Department of Children and Families worker.
The boy told the worker that Dorey leaves him 'shackled' throughout the night, reports show. The boy said he would have to yell to Dorey to let her know he was awake.
Dorey only has one key to the shackle, which she wears on her neck, reports show. The boy said if he had to use the bathroom, he would have to do so in a water or soda bottle.
Deputies then spoke with Dorey, who admitted she covered the boy's foot and ankle with a sock and towel before shackling him, reports show. Dorey said the shackle comes off when the boy wakes up.
Dorey told deputies the boy did not cry or bleed while being chained to the couch. Dorey said she did not have a plan if she lost the key or if there was an emergency at the home, such as a fire.
Dorey told deputies she got the shackles from her brother, reports show. Dorey was arrested and taken to the county jail.
Dorey has an arraignment at 8:30 a.m. August 15, court records show.