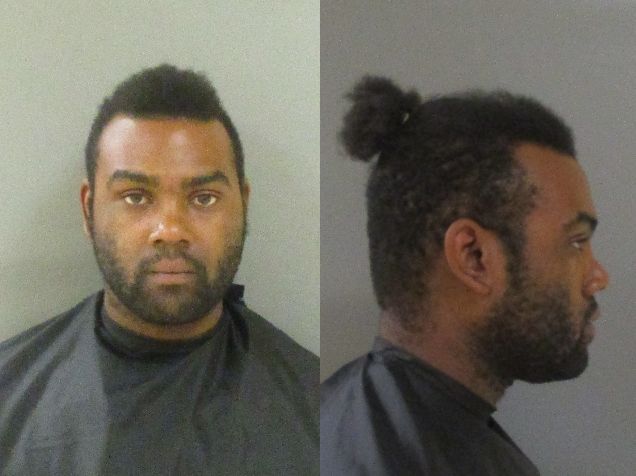 INDIAN RIVER COUNTY — A 24-year-old Walmart employee suspected of stealing more than 20 video games, clothing and electronics from the store on multiple work days was arrested over the weekend, deputies said.
The man – identified as Brandon Denarius Hall – stole a total of $621 worth of items from Walmart, reports show.
Deputies arrested Hall, of Fort Pierce, on a grand theft charge. Hall was released Friday from the Indian River County Jail on $5,000 bond.
Deputies spoke with a loss prevention officer about 6:50 a.m. Friday at Walmart, 5555 20th Street, in west county. The loss prevention officer told deputies he looked at surveillance footage and saw an employee, identified as Hall, stealing multiple video games and other items.
The thefts happened on five days from June 20 through July 13, authorities said.
During Hall's shifts, he took multiple Sony Playstation 4 and Microsoft Xbox One games from the shelf, reports show. Hall went to a concealed area to remove and hide the discs in his clothing and dispose of the packaging, authorities said.
Then, Hall would either take the empty cases to the claims department or put them back on the shelf. Deputies said Hall stole several other items, including a Jurassic World T-shirt, a universal HDMI adapter, a Superman watch, a pair of men's shorts and a power replacement cord.
Hall hid the items either in a bag or under his clothing, reports show.
Deputies arrested Hall and took him to the county jail. Hall has an arraignment at 8:30 a.m. August 15, court records show.