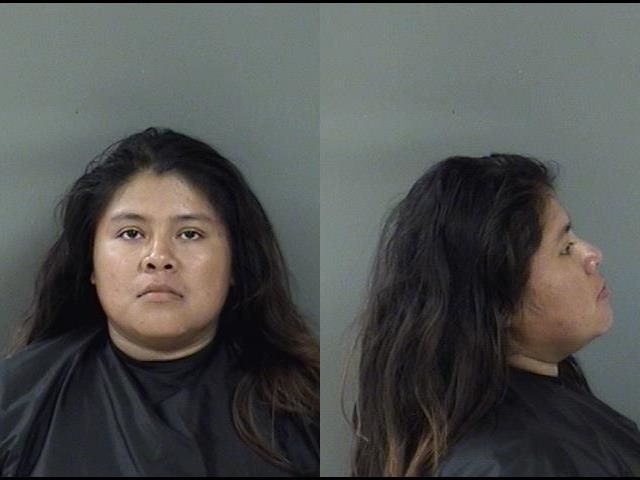 INDIAN RIVER COUNTY — A 23-year-old woman is suspected of stabbing her husband in the hand and biting his forearm after learning of an extramarital affair, authorities said.
The woman initially told deputies her husband attacked her, but the claims were untrue, reports show. The woman – identified as Cindy Flores – threatened to kill the husband if he left, authorities said.
The husband had a cut on his left hand, a bite mark on his left forearm and a cut across his stomach, reports show. Further details on his condition were not immediately available.
Deputies examined Flores for injuries, but found none.
Deputies arrested Flores, of the 5000 block of 32nd Court, on a charge of aggravated battery. Flores was released Thursday from the Indian River County Jail on $1,000 bond.
Deputies responded to a disturbance about 1 a.m. Thursday at Flores' home. Flores told deputies that she and her husband got into an argument that became physical after she learned that he was cheating on her, reports show.
Flores said her husband began to choke and punch her. Flores told deputies she went to grab a knife, stabbed her husband in his left hand and bit his forearm, authorities said.
Flores changed her story twice after being questioned by deputies, reports show. Deputies spoke with the husband, who said Flores threatened him before stabbing him in the left hand.
Deputies arrested Flores and took her to the county jail. Flores has an arraignment at 8:30 a.m. August 15, court records show.