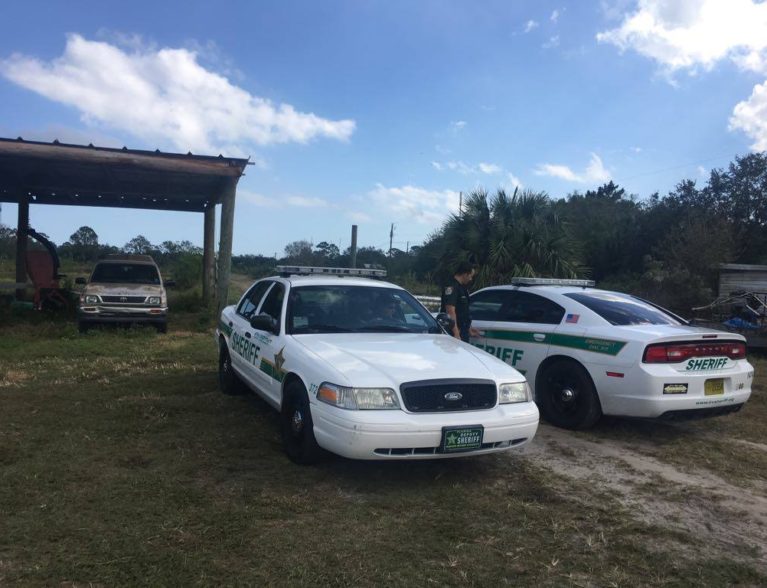 INDIAN RIVER COUNTY — The deaths of a man and woman whose bodies were found at a fish farm where they planned a sexual tryst last year has been ruled as accidental, authorities reported.
The case, authorities said, is now closed.
"It was a very strange situation… to have two deaths on the same property," Indian River County Sheriff's Corporal Michael Dilks said.
The Indian River County Sheriff's Office determined suspicions of foul play were "unfounded" and that no crime had occurred, spokesman Maj. Eric Flowers said. Autopsy reports show both Thomas Hare, 77, and Nancy Browne, 55, both of Vero Beach, had traces of cocaine in their system before their bodies were found in separate ponds at a fish farm Dec. 4, 2017, in south county.
The pair were last seen on surveillance footage at 1:30 p.m. the day before at a Walgreens, 1705 U.S. 1.
Evidence at the scene suggests Hare and Browne drove to the fish farm together to have sex in a truck, according to the medical examiner and sheriff's deputies. Hare had parked his vehicle close to the edge of a fish pond.
Hare fell into the pond after he tried to get out of the vehicle, reports show.
"It is my opinion that Mr. Hare likely fell into the fish pond because of the proximity of the fish pond to the nearness of the driver's door, the darkness of the environment, and the use of the drug cocaine," Chief Medical Examiner Roger Mittleman, with the 19th District, said in a report.
Deputies think Browne ran to get help and then also fell into a pond. Her purse was found on the ground next to the front passenger's door.
"She (most likely) knew she couldn't get him out of the water," Dilks said.
Hare, who owned Tommy Transmission and Air Conditioning, was known to frequent the area and had been seen with different women on multiple occasions at the fish farm property, Dilks said.
"It's very common for people to go to secluded areas to use drugs, have sex, (and other things)," Dilks said.
Dilks said that Hare knew the property owner, Steve Cartwright, at S R Fishfarm in the 2400 block of 27th Avenue Southwest. Dilks said Cartwright "indicated Hare was out there with different women a couple times a week."
What Happened
Deputies responded to a man's body found in a pond about 9:30 a.m. Dec. 4 at the fish farm in the 2400 block of 27th Avenue Southwest. Fire Rescue crews pulled the body of the man, identified as Hare, about 11 a.m. from the pond in the northern part of the farm.
A second body found three days later in another pond – about eight to 10 feet deep and 80 yards away from where Hare's body was found – was identified as Nancy Browne. Dilks said deputies found Browne a few days later because her body was hidden under very thick weeds and grass.
"In drownings, the body usually sinks and floats back up a day or two later," Dilks said. The pond where deputies found Hare was more shallow than the pond Browne was located.
Browne's mother reported her missing on Dec. 5, 2017.
Deputies originally reported that Browne was last seen Dec. 4. But, Dilks clarified that family members last saw Browne the day before, getting into a truck with Hare.
Deputies think Hare might have purchased cocaine before picking up Browne. The two drove to a Walgreens store about 1:30 p.m., where Browne bought cigarettes, liquor and anxiety pills.
Surveillance footage shows the truck leaving the store, Dilks said.
Sometime that day, Hare drove his pickup along the darkened road leading to the fish farm. There, authorities said, the couple planned to have sexual relations in the front of the vehicle.
The farm has a building and numerous small ponds in coordinated rows toward the back. Cartwright was not immediately available for comment.