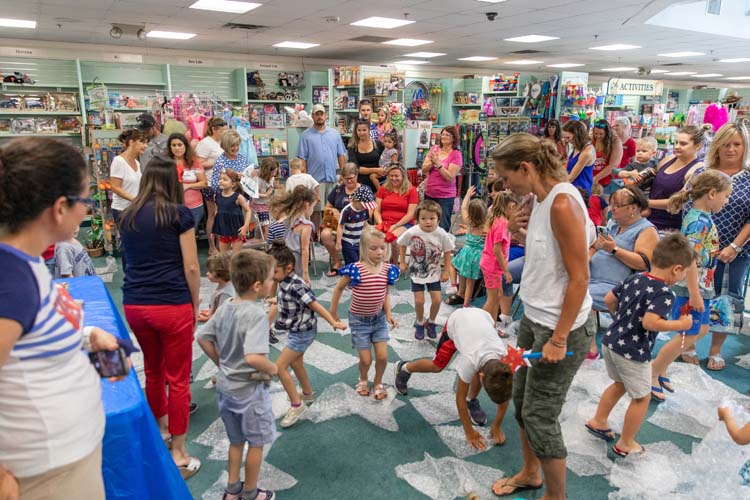 The Vero Beach Book Center erupted with excitement at the store's annual Fourth of July Bubble Wrap Explosion, where the cacophony of pop, pop, popping from a stockpile of bubble wrap competed with the joyous sound of unabashed giggles.
Before jumping feet first into the plastic sound bursts, children gathered around Miss Michelle to hear a selection of engaging stories, sang songs and crafted red, white and blue band leader batons which they wielded as they marched in a patriotic parade around the store.
The mini patriots took to their bubble wrap task with wild abandon, vowing to pop 'til they dropped  and stomped with abandon.
Join Miss Michelle for Story Hour Fridays at 10:30 a.m., Ice Cream Day at 1 p.m. July 14, and a Pajama Party at 11 a.m. July 28.
Photos by: Denise Ritchie
Click HERE to see more or buy photos