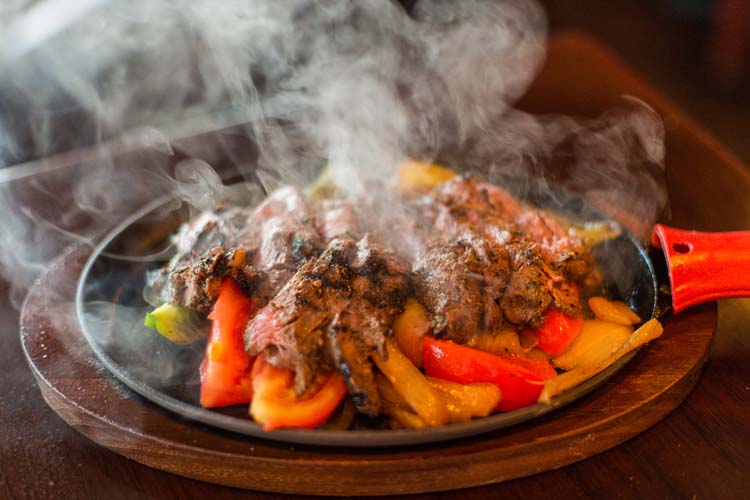 Over the years, serial restaurateur Roger Lenzi has opened a wide variety of dining spots in Vero. Some, like Avanzare and Vero Prime, have been major hits; others, like Burp, have had shorter runs.
But with Lenzi's passion for hands-on culinary experimentation – creating such Vero favorites as short rib lasagna – it was probably only a matter of time until he tried an eatery featuring his take on the tastes of the southwestern U.S. And that's what we now have on 14th Avenue in Jake's Tex-Mex & Tequila Bar.
Headline news: This restaurant has come a long way since we first tried it a couple of months ago. Then, it occupied the back area of Avanzare, and had a pretty limited selection of Tex-Mex bar offerings. Now, Jake's has taken over all of the space of Avanzare, and its menu offers a growing variety of border-state fare.
Look & Feel: With bright colors, a variety of cacti, and southwestern-inspired art, Jake's has the look and feel of a casual Tex-Mex eatery. And while things get a bit too loud on a night when the restaurant is full, it is on the whole a pleasant place to dine and drink.
Food: Last Friday night, our party of four sampled an assortment of appetizers, four entrées and two desserts.
For appetizers, we tried the chips and salsa ($3), the guacamole ($7), the queso supreme ($10), the San Antonio ribs ($10) and the Mexican street corn ($6).
We gave high marks to all of these, but the best were the ribs – baby backs rubbed with a 6-chili blend, smothered with a smoky poblano barbecue sauce, and cooked to melt-in-your-mouth perfection – and the corn on the cob, which was rolled in butter, then brushed with mayo along with cotija cheese, cilantro and lime. Sensational!
For entrees, I had the southwestern seafood stew ($16), my husband opted for the fire-grilled southwest swordfish ($20), one of our companions went for the pulled pork quesadilla ($16), and the other tried the grilled chicken fajita ($16).
While my husband's swordfish was prepared with a tasty blend of southwest spices, my seafood stew – a well-seasoned medley of shrimp, scallops, swordfish, mahi, tuna and corn in a southwest tomato broth – was dominated by too many large chunks of potato.
But the chicken fajita was sizzling and superb, and the pork in the quesadilla was cooked to perfection and was not overpowered by the melted cheese. The quesadilla got raves.
For dessert, we were disappointed to learn that Jake's had run out of churros (referred to by some as "Mexican crullers"), so we sampled the limoncello ($7) and the flan ($6). Both were a tad sweet.
Drink: As you might guess from the name, Jake's offers a wide variety of Mexican drinks as well as most any cocktail, beer or wine you might hope for.
Service: For a new restaurant, service was more than attentive.
Prices: Prices for starters range from $5 to $12, with tacos running as low as $5.50 and entrées topping out around $20.
Initial impressions: Jake's is still a work in progress, but there are some excellent dishes on the menu now, and we expect to see more Lenzi southwestern creations as things move along. We miss Avanzare, but Jake's is certainly an interesting addition to Vero's downtown dining area.
I welcome your comments, and encourage you to send feedback to me at tina@verobeach32963.com.
The reviewer dines anonymously at restaurants at the expense of Vero Beach 32963. n
Jake's Tex-Mex & Tequila Bar
Hours: Monday – Saturday from 5 p.m.
Beverages: Full Bar
Address: 2023 14th Ave., Vero Beach
Phone: (772) 925-1354
Photos by: Gordon Radford
Click HERE to see more or buy photos