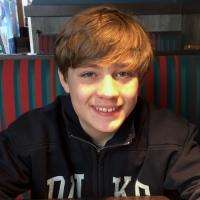 Young minds dream big, and when given the opportunity, they have the innate ability to spark change for the betterment of communities large and small. This week, Discovery Education (@DiscoveryEd) and 3M (@3M) announced 10 finalists from across America – including Vero Beach's own Zachary Hessler from Gifford Middle School – as part of its Discovery Education 3M Young Scientist Challenge (#YoungScientist).
This competition recognizes students in grades 6-8 who exude curiosity in the scientific process and inspire peers to solve the biggest challenges of the present and future.
Students were invited to submit short videos that describe a new invention or idea that could solve or impact an everyday problem. Of hundreds who entered, judges selected 10 finalists for their exceptional science acumen, spirit of innovation and ingenuity, and effective communication skills demonstrated in their entry videos.
The finalists   ̶  seven boys and three girls, ranging in ages from 12-14  ̶  include those from public and private schools all across the nation.
The 10 Finalists
(in alphabetical order by last name)*:
Mehaa Amirthalingam, Sugar Land, Tex. , Sartartia Middle School, Fort Bend Independent School District
Sriram Bhimaraju, Cupertino, Calif.,  Harker Middle School, Private
Anna Du, Andover, Mass., Andover School of Montessori
Julia Gelfond, Chevy Chase, Md., Silver Creek Middle School, Montgomery County Public Schools
Zachary Hessler, Vero Beach, Fla.,  Gifford Middle School, School District of Indian River County
Rishab Jain, Portland, Ore.,  Stoller Middle School, Beaverton School District
Theodore Jiang, Santa Monica, Calif., Paul Revere Middle School, Los Angeles Unified School District Local District-Northeast
Cameron Sharma, Glen Allen, Va. , George H. Moody Middle School, Henrico County School District
Krish Wadhwani, Alpharetta, Ga.,  DeSana Middle School, Forsyth County School District
Leo Wylonis, Berwyn, Pa., Tredyffrin-Easttown Middle School, Tredyffrin-Easttown School District
"The Young Scientist Challenge has not only supported students in achieving their dreams, but it has also provided the 3M team with the opportunity to contribute to the future of science in a special way," said Paul Keel, senior vice president of Business Development and Marketing-Sales at 3M. "As we look toward the next chapter of 3M's involvement in youth development, we are tremendously proud to be a part of shaping our next educators, entreprenuers and inventors."
Finalists will have the unique opportunity to work one-on-one with 3M scientists during a summer mentorship program to develop their ideas into a working solution that has potential to positively impact their family, community or the global population.
Students meet virtually with their mentors, who provide guidance from concept to prototype. 3M is a company rooted in scientific exploration, and the belief that every problem has a solution. These practices offer students complete experience of the scientific process and how to apply it to solve a real-world problem. Throughout the program, each student will have access to resources and support provided by 3M and Discovery Education.
"Year after year, we have been honored to witness firsthand the ingenuity and charisma of the nation's youngest generation," said Lori McFarling, senior vice president and chief marketing officer at Discovery Education. "3M shares our unwavering support for children who, no matter their age, seize the opportunity to solve real-world problems and who encourage their peers to explore the power of science."
All 10 finalists receive $1,000 and a trip to 3M Headquarters in St. Paul, Minn., to participate in the final competition at the 3M Innovation Center during October 2018.
A panel of judges will evaluate finalists on a series of challenges, including a presentation of their completed innovation. Judges will score each challenge independently. The winner will receive $25,000, a trip to watch the taping of a Discovery Network show and the title of "America's Top Young Scientist."
3M has been a title sponsor of the Discovery Education 3M Young Scientist Challenge for more than 10 consecutive years.
The program has produced 10 brilliant winners and 90 finalists who have gone on to give TED Talks, file patents, found nonprofits, make the Forbes 30 Under 30 list, ring the bell at the New York Stock Exchange and compete in the White House Science Fair.
These young innovators have been featured in Good Morning America, The Ellen DeGeneres Show, The New York Times Magazine, Forbes, Business Insider and more.
For more information on the Discovery Education 3M Young Scientist Challenge, including photos and bios of the 10 finalists and a list of the 34 state merit winners, please visit www.youngscientistlab.com/challenge.  On Twitter, follow @3M and @DiscoveryEd and join the conversation using #YoungScientist.
About Zachary Hessler:
Why did you enter the Young Scientist Challenge?
I entered the Young Scientist Challenge in order to further my experiences in the professional world, as well as apply my love for science, innovation, and creative expression.
What is your favorite invention of the last 100 years, and why?
Throughout the 20th century, numerous ingenious and exemplary minds produced some of the most revolutionary and essential technologies in human history. However, one distinct breakthrough laid groundwork and considerably contributed to modern development, the radio. The invention of the radio was remarkably advanced for its time, as well as fueled not only inventions such as the telephone, the light bulb, and the internet, but the vast majority of landmark historical events leading to modern political invention.
In 15 years I hope to be…
An astrophysicist. With perplexing discoveries such as that of the quantum realm around every corner of modern science, astrophysicists and those reexamining the fundamentality of the universe will be at the forefront of futuristic innovation.
"No matter the extent of one's ambition, with enough persistence, cognition, and experience, anything is possible." – Zachary Hessler