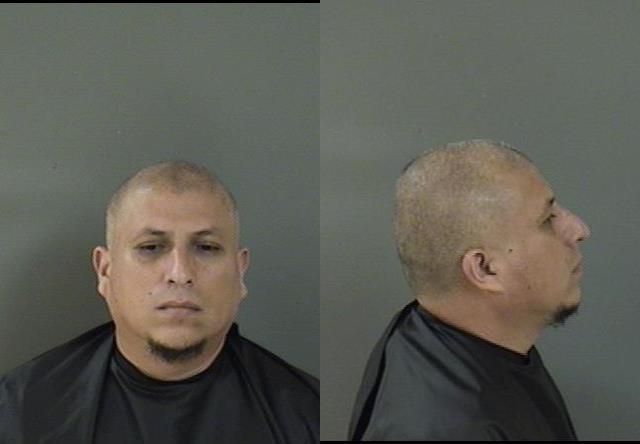 INDIAN RIVER COUNTY — A 40-year-old man is suspected of smashing a woman's face repeatedly with a beer bottle after the woman danced with her friend instead of him at a bar, authorities said.
The woman, who is the man's wife, told deputies he became jealous when he saw the woman and her friend dance together, reports show. Authorities took the woman to the hospital after the attack, where she received three stitches to cover the injuries to her face.
Deputies on Thursday arrested Pedro Ornelas, of Fort Pierce, on a charge of aggravated battery. Ornelas was released from the Indian River County Jail Thursday on $10,000 bond.
Deputies responded to a disturbance about 2:30 a.m. Sunday at Filthy's Fine Cocktails & Beer, 1238 16th Street. Deputies learned that a couple was earlier involved in a physical altercation, and that the woman had been taken to the Indian River Medical Center.
Deputies went to the hospital and spoke with the woman, who said she was at the bar earlier with her husband, Ornelas, and her friend. The woman said when she and her friend began to dance together, Ornelas got up from the table and went to the restroom.
When the bar began to close, Ornelas still had not returned from the bathroom, reports show.
The woman and her friend left the bar and were walking to her car when Ornelas grabbed her from behind, pulled her hair and began to hit her multiple times in the face with a glass beer bottle, authorities said. The woman, who was bleeding heavily from her face, then fainted.
Ornelas then fled the scene. The woman's friend helped to put her in the vehicle and then drove her to the hospital, reports show.
Deputies arrested Ornelas and took him to the county jail. Ornelas has an arraignment at 8:30 a.m. July 18, court records show.