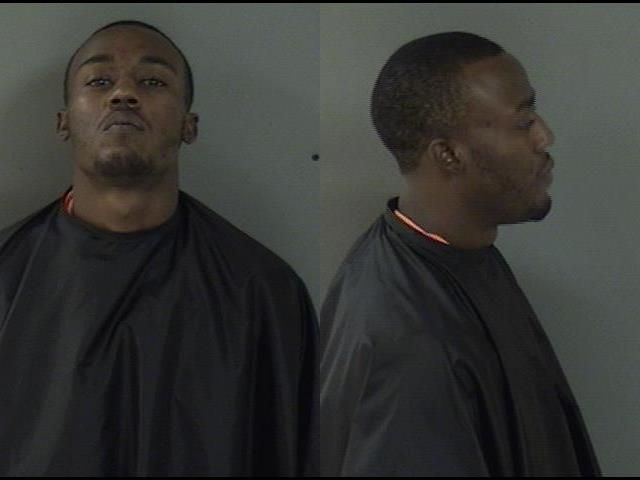 GIFFORD — A 26-year-old man who deputies said crashed a vehicle after leading them on a chase was arrested in a drug bust, authorities said.
The man and driver – identified as Robert Omie Green – wrestled with deputies who caught up to him after running from the scene. Deputies found nearly $5,000, marijuana and sedative drugs packaged for sale on Green and inside the vehicle, reports show.
Deputies on Wednesday arrested Green, of the 4500 block of 32nd Avenue, Gifford, on a variety of charges including possession of oxycodone with intent to sell, leaving the scene of an accident with injury, possession of marijuana under 20 grams and fleeing and eluding a police officer.
Deputies also arrested the front seat passenger – identified as Jeremy Jerome Killings, 30, of the 5700 block of 59th Drive, on charges of marijuana possession and resisting arrest without violence.
Two patrolling deputies spotted the driver of a white Honda Accord not wearing a seat belt about 8:30 a.m. Wednesday in the 4500 block of 32nd Avenue. When deputies alarmed their emergency lights to pull the car over, the vehicle instead accelerated and turned left into a neighboring field.
After the car crashed into a parked trailer, the driver, Green, climbed through the back seat, opened the back passenger door and fled, reports show. Deputies ran after Green and detained him about 30 feet from the vehicle.
Deputies searched Green's pockets and found $4,972, reports show. Deputies also searched the vehicle and found two bags of marijuana in the center cup holder and near the passenger seat, and 27 opioid pills.
The front seat passenger, Killings, was taken to the Indian River Medical Center after complaining of difficulty breathing. Killings admitted one of the marijuana bags found in the car belonged to him, reports show.
Killings and Green were both taken to the county jail. Green has an arraignment at 8:30 a.m. July 18; Killings has an arraignment at 8:30 a.m. July 24, court records show.