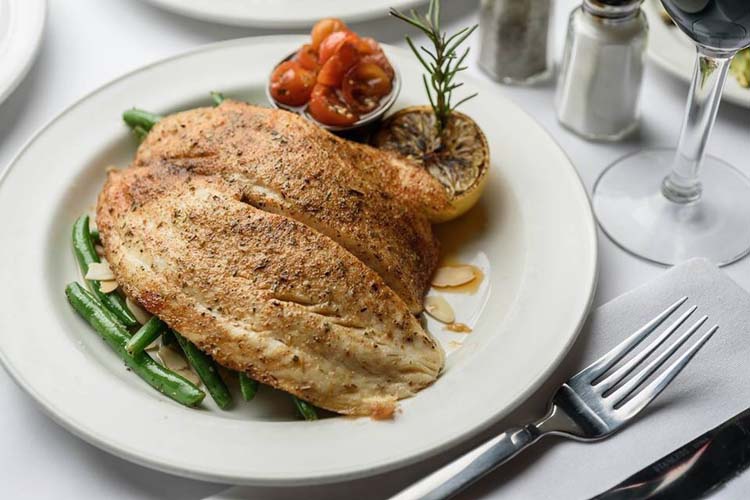 Some people are natural wanderers who seem to glide from place to place effortlessly. My son and I are the other type. Murphy typically tags along as an uninvited third wheel.
Earlier this month I was scheduled to go on vacation, but I got sent to Tallahassee on assignment for Vero Beach 32963. My son went with me, and I decided it would be "fun" to take a Greyhound bus from Tallahassee to New Orleans. We brought travel Jenga, playing cards, dominoes, puzzle books and snacks to keep us busy on the 11-hour bus ride. Go ahead, laugh.
Well, after schlepping our bags four blocks by foot to the Tallahassee Greyhound station, we found out our bus had broken down on the way from Orlando. So we began searching for an auto rental, and finally got the very last vehicle available in Tallahassee – a Ford F150 pickup truck that had just been returned to the lot.
Everything is meant to be, Grandma always said, and I truly believe that. We took our time getting to New Orleans, pulling off the highway to see the coastline at Pascagoula and to replenish my supply of strong, black coffee somewhere in Alabama.
When we arrived in New Orleans, I wanted to find the apartment we'd rented while it was still daylight, so we postponed dinner.
On our way to the apartment from I-10, I spotted a charming restaurant on the side of the road with white table linens peeking through the windows. I noted the name, College something, and knew it was near the Tulane University stadium. I was confident I would be able to find it online to get directions from the apartment.
Nothing on Google maps in that area. Couldn't find it on Facebook either. But I was determined. We got back on I-10 for one exit, then off, then back on and off again to retrace our way in. Found it – Ye Olde College Inn.
It was everything I expected and more. Beautiful 85-year-old building, just formal enough. Nicely set tables and professionally dressed staff. Sumptuous aromas coming from the kitchen. A garden covering half a block that produces everything from the greens and vegetables, to the flowers for the tables and the chickens for the eggs. A true farm-to-table experience in the midst of an Uptown New Orleans neighborhood.
We were seated at the next to last open table downstairs, and the friendly server mentioned that someone very special was coming. He asked if we liked football.  Then he leaned over and whispered that Number 9 had 7 p.m. reservations.
A jersey number that low had to be the quarterback. I took out my phone and sure enough, we were going to be dining about six feet from Drew Brees.
Brees walked in and people descended upon him immediately, shaking hands and taking pictures as the man desperately tried to wind his way back to the restroom. As I was watching the fan frenzy, my son spilled his gumbo on his clothes and excused himself.
Eventually, Brees settled in at the table and began a pretty intense conversation with a companion. I told my son it would be wrong to bother them. Surprisingly, my son seemed content with that.
Two days later, I mentioned it was a shame we did not actually get to meet Drew Brees. "Oh, I met him. We had a conversation," my son said. What??
"When I spilled my gumbo," my son responded. "I went to the bathroom and he was standing there washing his hands. He said, 'Hi,' and I said 'Hi.' I asked if he was that football player and he said he was. That was it. I was pretty cool about it."
So sometimes, when life gives you a broken-down bus, the last rental pickup truck in Tallahassee, and some spilled gumbo, you get to chat up a legendary NFL quarterback in the men's room. And enjoy a fantastic dinner at a New Orleans dining institution.
The writer, who reviews restaurants for Vero Beach 32963, currently is on holiday.