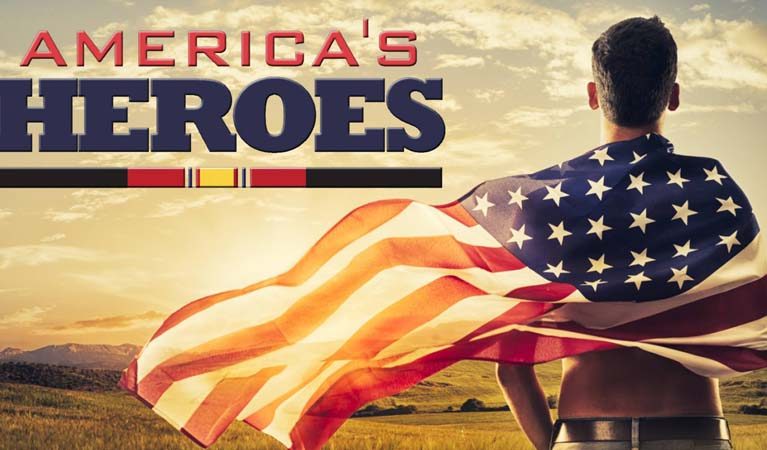 For an evening of stirring patriotic music to kick-start your summer and get in a proper red-white-and-blue mood for your coming-soon Independence Day celebration, join the Space Coast Symphony Wind Ensemble and the Space Coast Symphony Chorus this Saturday, June 23, in a rousing free concert, "America's Heroes," at the Community Church of Vero Beach. This exciting musical evening will include works by Ticheli, Daugherty, Williams, Rodgers, Hobbs, Greenwood and, of course, the undisputed "March King" John Philip Sousa. Among the combined orchestra and chorus numbers sure to stir your heart will be the moving "God Bless America" and "Battle Hymn of the Republic," as well as a powerful musical salute to the men and women of the United States Armed Forces. "We owe everything to (those) who have worn our nation's uniform," said Collins. Time: 2 p.m. Admission: free. 855-252-7276.
It's a stellar, sci-fi summer at the Vero Beach Museum of Art: If you gaze at the stars and wonder "what's out there," or think about finding out for yourself, the museum's Sci-Fi Film Series is for you. This Tuesday, June 26, the 2009 film "Moon" will be screened. Join Sam Bell (Oscar winner Sam Rockwell) as he nears the end of a three-year assignment mining helium on the "far side of the moon" – alone. His only companion is a robot named GERTY. According to Wikipedia, following an oil crisis, Lunar Industries is making a fortune after building Sarang Station, a fully-automated lunar facility to mine Helium-3 (an alternative fuel), abundant on the moon. The operation requires only one human to run it, harvesting the material and sending it back to Earth in cannisters. But all is not what it seems, and Sam uncovers a dark secret that threatens (and makes him question) his very existence. Show time is 5:30 p.m. Tickets: free with membership, 17 and under, and active military with ID; non-members: adults, $12; seniors, $10.
Before or after you've experienced the fascinating film "Moon" (or either of the final two out-of-this-world films in the museum series next month), you should check out the current museum exhibition: "Astronomy Photographer of the Year": 50 stunning celestial photographs chosen by the Royal Observatory of London from 3,800 entries representing 91 countries. Annually since 2009, the Observatory has invited entrees in a galaxy of categories: aurorae, galaxies, moon, sun, people and space, planets, comets and asteroids, skyscapes, and stars and nebulae. Each year, new discoveries are highlighted. This year, says the museum promo, there are images of Uranus and asteroids for the first time; Mercury crossing the sun in Lancashire, U.K.; the Aurora Borealis reflected on the sea in Iceland; and a starry sky over the glacier, White Stones, in Argentina. Gallery hours are Tuesday through Saturday, 10 a.m. to 4:30 p.m.; Sunday, 1 p.m. to 4:30 p.m.