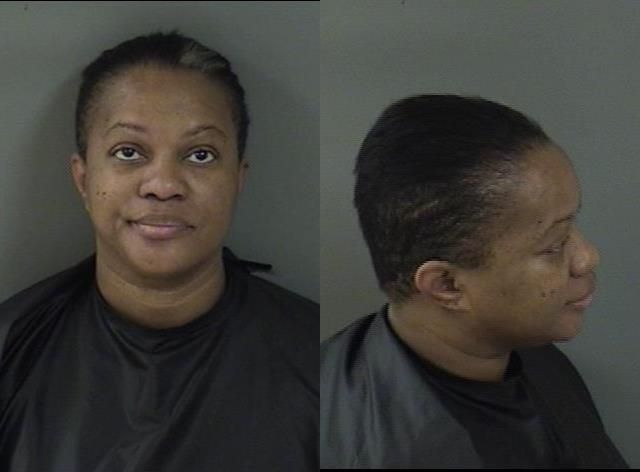 INDIAN RIVER COUNTY — A 46-year-old woman who deputies said called 911 and lied to dispatchers about her daughter "drowning" in a pool, and laughed at a responding law enforcement officer, was arrested, authorities said.
The woman told the deputy, "I'm sorry," authorities said. The woman also admitted she lied to dispatchers because she was upset at staff for not allowing her daughter to use a pool float, reports show.
Deputies on Tuesday arrested Teresa Ann Dobson, of the 1100 block of 23rd Place Southwest, on a misdemeanor charge of abuse of 911. Dobson was released Tuesday from the Indian River County Jail on $1,000 bond.
A deputy responded to a report of a drowning about 1 p.m. June 6 at the Vero Beach Highlands Clubhouse in the 600 block of Highland Drive Southwest. The 911 caller, Dobson, told dispatchers her daughter was in the complex pool "drowning" and was unconscious.
When the deputy arrived at the property, staff immediately told him there was no emergency, reports show. Staff told the law enforcement officer Dobson called 911 because she was upset with staff members.
The deputy walked through the clubhouse to get to the pool area, where he saw Dobson, her daughter, and other individuals sitting at a table near the pool. The daughter, whose age was not released, was drinking a beverage and did not show recent signs of distress, reports show.
Dobson told the deputy she pulled her daughter from the pool after the daughter lost consciousness. When the law enforcement officer asked the daughter about the "drowning," she did not reply and "only shrugged her shoulders," reports show.
The deputy reviewed surveillance footage, which showed Dobson, her daughter and other individuals that were in the pool earlier. Staffers approached the daughter, who had a float, and told her floats were not allowed inside of the pool, authorities said.
When staff members removed the pool floats, Dobson called 911 and reported the "drowning" incident. But, the video did not show Dobson's daughter in any form of distress, reports show.
The video shows the daughter getting out of the pool on her own, authorities said. When the deputy confronted Dobson about the surveillance video, she laughed out loud and replied, "I'm sorry," reports show.
Dobson was arrested and taken to the county jail. Dobson has an arraignment at 8:30 a.m. July 24, court records show.