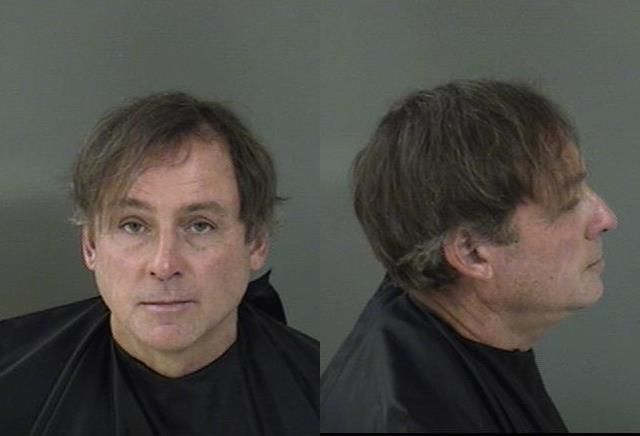 INDIAN RIVER COUNTY — A 51-year-old man who deputies said pretended to be an officer on numerous occasions and faked a veteran's status on his driver's license file to get benefits was arrested this week.
"Posing as a veteran is one of the most dishonorable things I can think of. Real veterans have given their lives for our country and this guy didn't even honorably finish his tour," Retired Air Force Colonel and long time Indian River Veterans Council Member Martin Zickert said in a statement. "This despicable act is an example of stolen valor."
Scott Edward Davis became the target of a multi-agency investigation in December 2017 after he flashed a badge at Velde Ford dealership in south county. Witnesses said Davis identified himself as a Department of Homeland Security representative.
Deputies on Tuesday arrested Scott Edward Davis, of the 800 block of 83rd Drive, on charges of impersonating a law enforcement officer and fraudulently obtaining veteran status on his driver's license. Davis was released Wednesday from the Indian River County Jail on $20,000 bond.
During the investigation into the disturbance, detectives discovered a Veteran's Administration document in Davis' drivers' license file. The document showed years of service from 1984 to 2006 and an honorable discharge.
Investigators found the document was fake and that Davis had been in the U.S. Army from 1987 to 1989, reports show.
Deputies also discovered Davis was "discharged under other than favorable conditions." Other than favorable conditions indicates some form of misconduct was involved while the person was serving.
Records confirmed Davis was discharged "for the good of the service-in lieu of court martial." Discharges in lieu of court martial indicates that charges brought against a military member will be dismissed in exchange for voluntary separation from the military.
The Veterans Administration confirmed to deputies that Davis is not eligible for benefits, nor is he considered a veteran, reports show.
During the investigation, detectives discovered Davis had been involved in "similar activities" dating back nearly three decades. Deputies obtained records from the Austin Police Department in Texas dating back to 1992.
Records for that year show Davis was arrested twice for conducting more than 20 "traffic stops" on motorists while pretending to be an officer, authorities said. Police found Davis was in possession of emergency lights, a siren and an unauthorized fire department badge.
Davis admitted to officers he might have had a firearm during those stops, reports show.
In 2005, law enforcement officers arrested Davis in Clay County, Florida, after he conducted a traffic stop on a vehicle and identified himself as Major Scott Davis, reports show.
Anyone who was more information about other incidents where Davis impersonated an officer should contact sheriff's Lieutenant Thom Raulen at 772-978-6148.
Other agencies involved in the investigation were the Indian River County Tax Collector's Office, The veteran's affairs office and the U.S. Department of Defense, sheriff's spokesman Maj. Eric Flowers said.