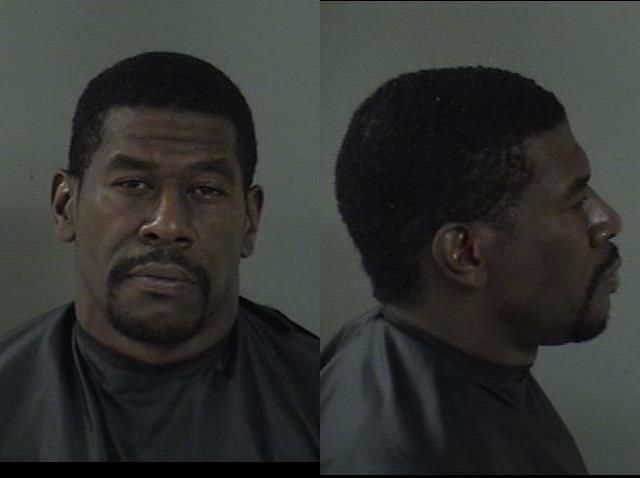 VERO BEACH —  A 44-year-old man who police said beat his ex-girlfriend outside of a chicken restaurant and then stole her Hummer sports utility vehicle also robbed another woman just hours later, reports show.
Several witnesses said the man – later identified as Brandon Sean Douglas – told the ex-girlfriend, "I'm gonna kill you," authorities said.
Officers on Monday arrested Douglas, who is described as homeless, on charges of battery grand theft auto, grand theft and robbery by sudden snatching.
Douglas is being held at the Indian River County Jail on $45,000 bond.
Police responded to a disturbance about 7 p.m. Monday in the 700 block of 21st Street, near the Maryland Fried Chicken restaurant. Officers spoke with a woman who was bloodied in the face.
The woman said her ex-boyfriend attacked her in the parking lot and fled the scene in her red Hummer, reports show. Emergency responders took the woman to the Indian River Medical Center for treatment.
Police spoke with several witnesses who said they were dining at the chicken shop when they saw Douglas hit the woman before taking off in her vehicle, authorities said. Officers later got a tip about a vehicle driving recklessly that matched the description of the woman's Hummer.
Police spotted the vehicle, parked and unoccupied, on Royal Palm Boulevard near the 1000 block of U.S. 1.
Officers said Douglas had gone to another woman's home on 22nd Street, where he reached inside her jeans, stole $80 in cash and then took the woman's bicycle worth $250, reports show. Reports indicate Douglas knew the woman, but details on their relationship were not available.
Police eventually found Douglas, detained him and took him to the county jail. Douglas has an arraignment at 8:30 a.m. July 18, court records show.