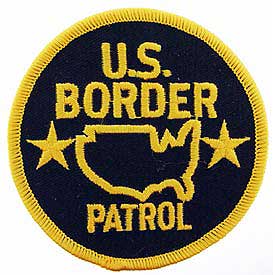 INDIAN RIVER SHORES — Six men who police described as undocumented immigrants were detained early Monday after the men, who were working for a trucking company, tried to deliver roofing tiles to a home, authorities said.
One man told police he and the five others were undocumented and were from Central and South America, Lieutenant Al Iovino, with the Indian River Shores Public Safety Department, said Monday. None of the men, who range in age from 20s to early 40s, had identification.
"We have a cooperative agreement with border patrol to help us with issues like this," Iovino said.
Officers responded about 10:30 a.m. Monday at a home in the 700 block of Manatee Cove, west of State Road A1A. John's Island security alerted police after the men tried to drive to a home in a delivery truck, Iovino said.
The name of the trucking company was not immediately available.
The men were taken to the Indian River County Jail, where they were picked up by U.S. Border Patrol officials. Border patrol officials then took the men to their station in Riviera Beach.
Authorities expect the men will be taken to a holding facility and processed, Iovino said. The U.S. Immigration Customs and Enforcement agency will then take over and fly the men back to Central and South America, Supervisory Border Patrol Agent Victor Colon said. Details on how long the men have been in the U.S. and how long they will be held at the facility were not available.
Undocumented immigrants have the right to see an immigrant judge to contest deportation, Colon said.
No further details were immediately available.