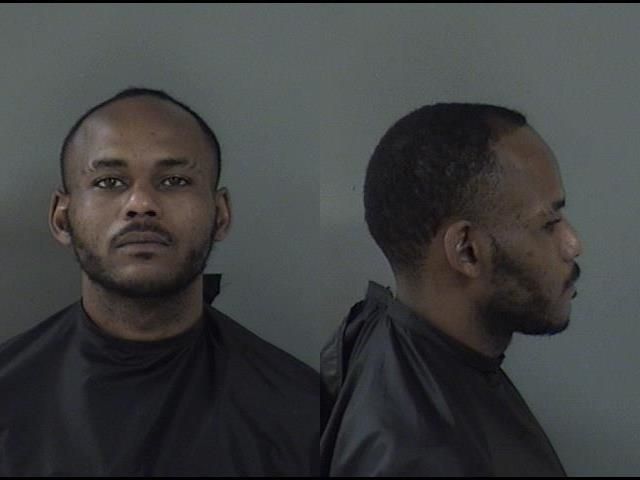 GIFFORD — A 30-year-old man found with crack cocaine, marijuana and other drugs during a traffic stop told deputies he was not driving the car, but instead another man named 'Charles Manson,' authorities said.
The suspect told deputies that Manson fled from the vehicle after the car was parked in a driveway at a residence. It's unknown if the suspect was referring to the late and infamous cult leader Charles Manson, who was convicted of several murders that took place in the 1960s, or someone else.
Deputies arrested Arthur Thompson III, of the 500 block of 20th Place Southwest, on a variety of charges including of possession of cocaine, possession of marijuana under 20 grams and fleeing and eluding. He is being held at the Indian River County Jail without bond.
Deputies responded to reports of a reckless driver about 8 p.m. Wednesday in the 4700 block of 33rd Avenue. Deputies spotted the car run through a stop sign, make quick turns and then pull into a residential driveway at 47th Place and 40th Avenue.
Deputies activated their sirens as the man, later identified as Thompson, got out of the car. When deputies asked Thompson why he ran a stop sign and was traveling at a high rate of speed, Thompson replied he was not the driver, authorities said.
Thompson then told deputies 'Manson' was the driver and fled from the scene when the car was parked, reports show. But, deputies spoke with a neighbor who said Thompson was driving the vehicle and was the only person inside.
Deputies found marijuana stuffed in a plastic bag inside Thompson's briefs, reports show. Deputies then searched Thompson's vehicle and found several bags containing crack cocaine and a sedative pill, authorities said.
Deputies arrested Thompson and took him to the county jail for booking. Thompson has an arraignment at 8:30 a.m. July 18, court records show.