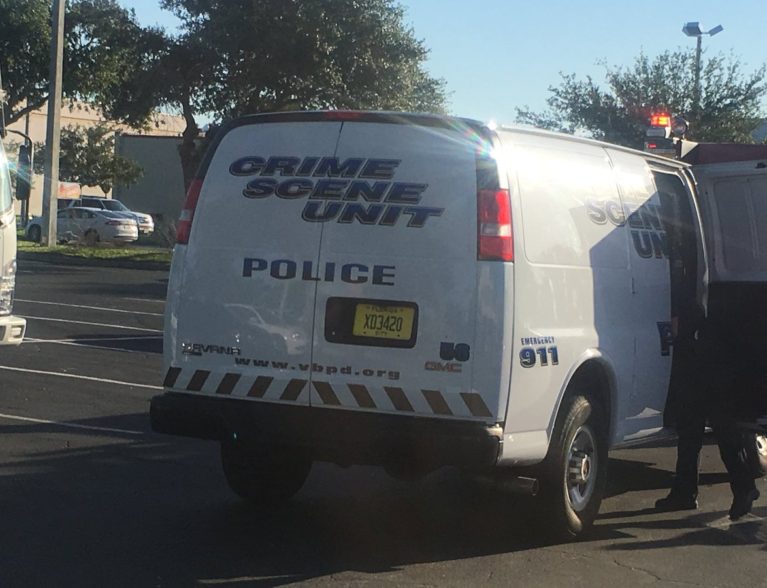 INDIAN RIVER COUNTY — Police are investigating the death of a man whose body was found in a vehicle at a shopping plaza parking lot.
It was not immediately known how long the body was in the car or whether investigators suspected foul play or a medical condition to be involved.
Employees or patrons at the Healthway food store called police about 5 p.m. Tuesday to report a man in his 30s found unresponsive in his vehicle at the Indian River Plaza, 1537 U.S. 1, police spokeswoman Officer Megan DeWitt said.
Police and fire rescue crews arrived within minutes to the scene, where the man was declared dead, said Lieutenant John Pedersen.
*Note for videos – Click the audio icon in the lower right hand corner for sound. If that doesn't work, try refreshing the page. 
.Vero Beach Police Department investigating after a man was found dead in his vehicle Tuesday afternoon at the Indian River Plaza parking lot in the 1500 block of U.S. 1 in Indian River County.The man's name has not been released. #VeroNews

Posted by Nick Samuel on Tuesday, June 12, 2018
The man's name has not been released pending notification of family members. Officers have not released details on the man's injuries or if his death appeared to be a suicide or homicide.
At least three police cars, one police crime scene van, one Indian River County Fire Rescue truck and ambulance remained at the scene shortly before 7 p.m. A Medical Examiner's Office van arrived at the plaza at 7:10 p.m.
More information is expected to be released tomorrow, Pedersen said.
Photos by Nick Samuel
No further information was available.