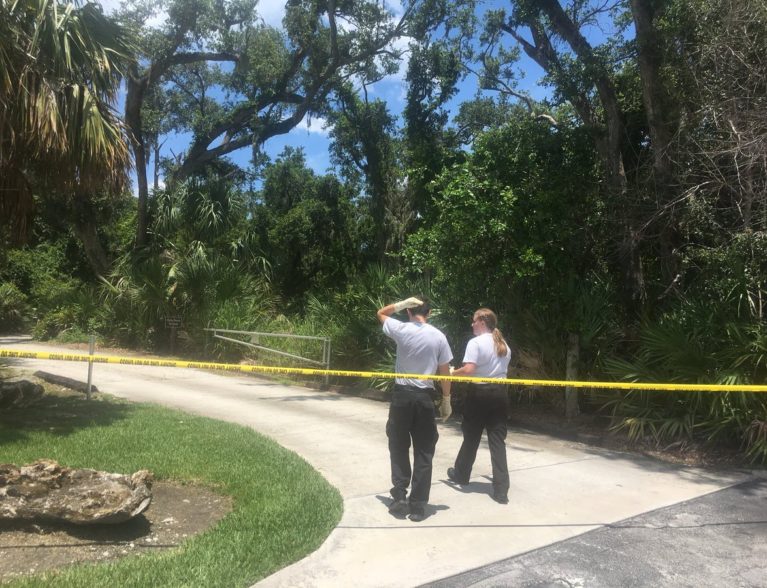 INDIAN RIVER COUNTY — Deputies continue to search for a 20-year-old gunman who shot another man in the back last week after a botched drug deal, authorities said.
Details on any new leads in the case were not available. The victim told deputies the name of the man who shot him – Camillo Villamizar, of Vero Beach – authorities said.
Villamizar, who fled the scene in a black 2015 Honda Accord with the Florida tag Y42UZV, is considered armed and dangerous. Authorities are offering up to $3,000 for information leading to his arrest.
The victim, William McMahon, 28, of Vero Beach, was taken by ambulance to Lawnwood Regional Medical Center & Heart Institute in Fort Pierce, where he is expected to survive, Indian River County Fire Rescue spokesman Cory Richter said.
Fire rescue crews responded to reports of a man shot about 11:30 a.m. June 7 in the 800 block of Indian River Boulevard. Sheriff's deputies who also responded taped off an area at the Lagoon Greenway trail and dusted for clues.
The trail is directly across from the River Park Place Apartments, a senior community.
Deputies learned that McMahon went to Villamizar's car earlier that day to purchase marijuana. When McMahon walked away from the vehicle, Villamizar sprayed several bullets from a firearm, striking McMahon once, authorities said.
Anyone with information on Villamizar's whereabouts should immediately call 911. Callers can remain anonymous by contacting Treasure Coast Crime Stoppers at 1-800-273-TIPS or tcwatch.org.