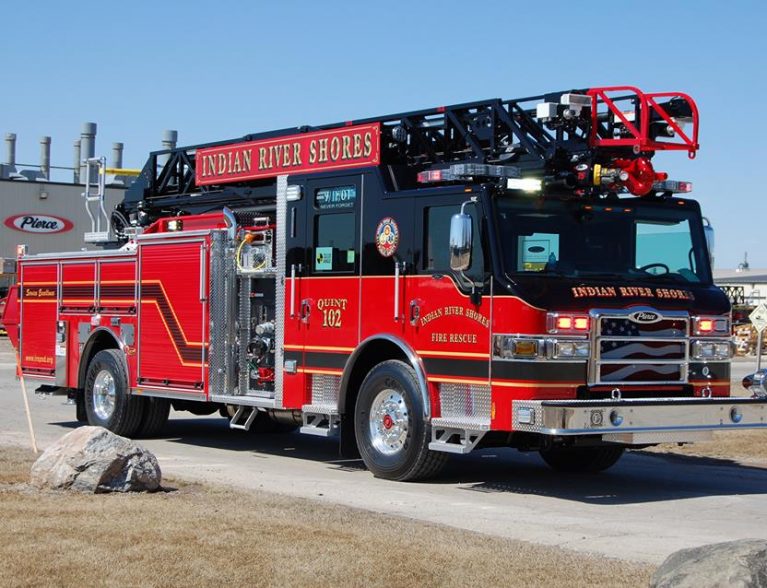 INDIAN RIVER SHORES — A missing Alzheimer's patient who wandered away from her home late at night was rescued by police after she fell into a canal behind another residence, authorities said.
This is the first incident in Indian River Shores where police have rescued a person with Alzheimer's from a body of water, according to the police spokesman.
"We don't have any idea how long she was in the water," Indian River Shores Director of Public Safety and spokesman Rich Rosell said. "She was exposed to the elements for hours – heat, humidity, water, insects, in addition to the fear she must have been feeling."
The name and address of the woman was not released.
The Indian River Shores Public Safety Department responded to reports of a missing woman about 11 p.m. Saturday at the John's Island subdivision in the 500 block of Coconut Palm Road. Indian River Shores officers immediately requested help from the Indian River County Sheriff's Office and Fire Rescue.
The police, three deputies, a sheriff's helicopter and two K-9 officers searched the area extensively for a couple hours. Shores officers Jake Maikranz and Dustin Crouch went to a home down the road and found the woman waist-deep in a canal, authorities said.
"She was very disoriented at first. When she realized they were police officers, she asked what she did wrong," Rosell said.
When the officers went into the water, the woman slipped, fell face-first below the surface and did not come back up, reports show. Officers were able to find the submerged woman and carry her to a nearby dock.
The woman was taken to the Indian River Medical Center for treatment, where she remains in stable condition, authorities said.
"They are keeping her there as a precaution," Rosell said.