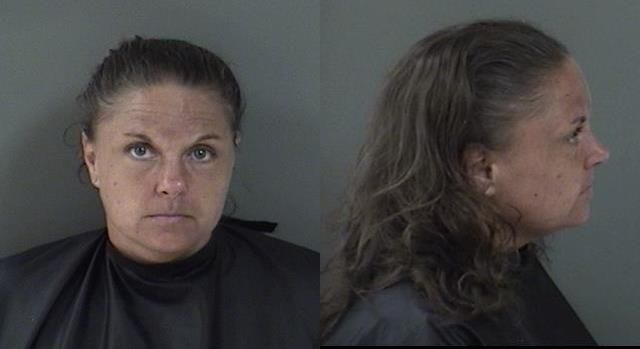 INDIAN RIVER COUNTY — A 36-year-old housekeeper suspected of stealing more than $6,000 worth of items total from two residents told deputies she "needed the money to get (another) place to live," authorities said.
The woman traded the items for cash at two local pawn shops, reports show.
Deputies arrested Bonnie Rathbun, of the first block of Calypso Cay, on charges of grand theft, dealing in stolen property and giving false information to a pawnbroker. She is being held at the Indian River County Jail on $9,000 bond.
Deputies responded to a report of theft May 25 at a residence in the Heron Cay Development. Deputies spoke with a woman, who said three rings, worth $6,500 total, were stolen from her home, reports show.
A few days later, deputies spoke with a second woman, who said her jewelry items – including a leaf-shaped gold bracelet worth about $125  – were also stolen. Both women live in the same community and told deputies they have the same housekeeper – identified as Rathbun.
Deputies ran a pawn computer check and discovered Rathbun had pawned several jewelry items on May 9 at Oslo Second Chance Pawn Shop, 945 19th Avenue Southwest. A pawn slip showed that the items matched the same items missing from the second woman's home, reports show.
Deputies later learned Rathbun pawned jewelry from the first woman's home at Treasure Coast Jeweler's Pawn Shop, 1126 21st Street. Both women were able to positively identify the pawned items as the stolen jewelry.
Deputies spoke with Rathbun on June 4, where she admitted to stealing the items while cleaning both womens' bedrooms, reports show. Rathbun said she needed the cash to find another place to live because she did not like staying at her boyfriend's mother's home.
Deputies arrested Rathbun and took her to the county jail. Rathbun has an arraignment at 8:30 a.m. July 18, court records show.