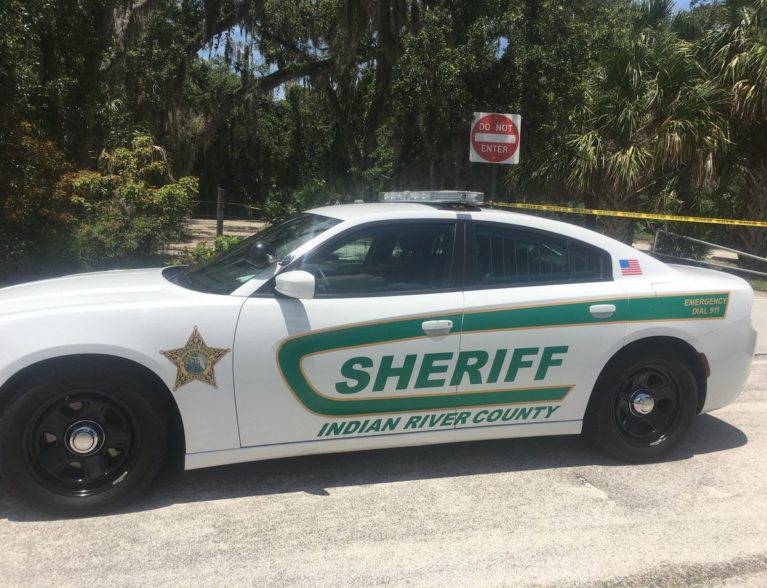 INDIAN RIVER COUNTY — Deputies are now searching for a gunman who shot a man in the back after a drug deal gone bad.
The victim told deputies the name of the man who shot him, said sheriff's Corporal Michael Dilks.
Suspect Camillo Villamizar fled from the scene and is considered armed and dangerous. Authorities are offering up to $3,000 for information leading to an arrest.
The victim, William McMahon, was taken by ambulance to Lawnwood Regional Medical Center & Heart Institute in Fort Pierce, where he is expected to survive, Indian River County Fire Rescue spokesman Cory Richter said.
Indian River County Sheriff Deryl Loar quickly pointed out the botched pot deal as leading up to the shooting.
"We continue to see violence linked to drugs. We are asking for your help to locate Villamizar and bring him to justice," Loar said in a statement.
Indian River County Fire Rescue crews responded to reports of gunfire about 11:30 a.m. Thursday in the 800 block of Indian River Boulevard. Deputies taped off an area at the Lagoon Greenway trail and dusted for clues.
The trail is directly across from the River Park Place Apartments, a senior community.
*Note for videos – Click the audio icon in the lower right hand corner for sound. If that doesn't work, try refreshing the page.
.Indian River County Sheriff's Office deputies are investigating after a man was shot once about 11:30 a.m. Thursday at the Lagoon Greenway trail, directly across from the River Park Place Apts. The man, who was struck in the back, was taken by ambulance to a trauma center. No word yet on his condition or possible suspects. #VeroNews

Posted by Nick Samuel on Thursday, June 7, 2018
Deputies later learned McMahon, 28, had earlier gotten into a car belonging to Villamizar, 20. Both men are from Vero Beach, deputies said.
McMahon went to the vehicle to purchase marijuana. As McMahon walked away from the car, Villamizar fired several rounds at McMahon, striking him once in the back, authorities said.
Villamizar then fled the area in his black 2015 Honda Accord with the Florida tag Y42UZV.
The Sheriff's Office continues to investigate the incident.
Anyone with information on Villamizar's whereabouts should immediately call 911. Callers can remain anonymous by contacting Treasure Coast Crime Stoppers at 1-800-273-TIPS or tcwatch.org.
No further details on the shooting were immediately available.
Witness Reaction
A few hours after McMahon was shot in the quiet, tree-lined neighborhood, residents were describing how peaceful the area is and were shocked by the incident.
River Park Place resident Tom Ingram, 90, said he took the bus home from the doctor's office and saw ambulances and a stretcher at the Lagoon Greenway trail.
"I'm surprised anything like that would happen (here)," said Ingram, who has lived in the area for three years. "There have not been any (recent) shootings here. It's a beautiful place to live."
Photos by Nick Samuel
This story will be updated.