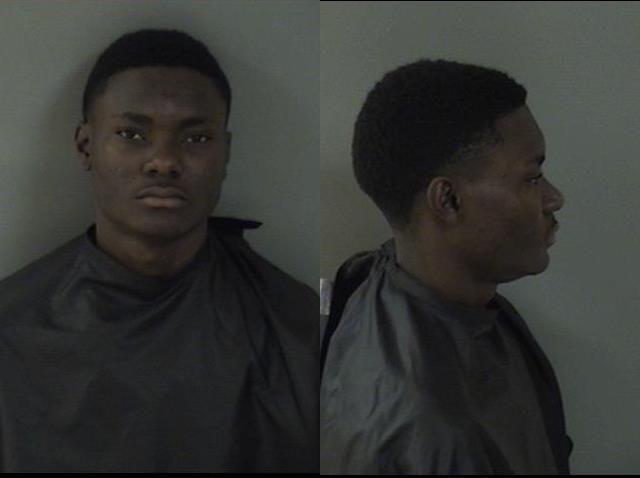 INDIAN RIVER COUNTY — A man suspected of setting fire to a Walmart last year was ordered to serve three years of probation and pay the store more than $7,000 after he pleaded no contest Monday, court records show.
The man – identified as Willie Hullett – used a lighter to spark up the Walmart aisle on his 18th birthday, reports show.
As part of the plea deal, Willie Hullett pled no contest to criminal mischief, a lesser offense than his original charge of first-degree arson. No contest pleas are treated by judges as an admission of guilt.
Hullett will not serve jail time unless he violates his probation, Assistant State Attorney Patrick Obrien said. He will have to pay Walmart $7,153 for fire damage done to the store's shelving and merchandise, records show.
Hullett was originally arrested by the State Division of Fire Marshall on Dec. 13, 2017, and released on $25,000 bond the next day.
Indian River County deputies responded to the blaze shortly before 5 p.m. June 29, 2017, at Walmart, 5555 20th Street. An employee quickly extinguished the flames.
The employee told deputies she saw a lighter on the shelf and turned it off, reports show. The State Fire Marshall Division was called to the scene to investigate the cause of the fire.
A fire marshal detective reviewed the store's surveillance footage, which showed two men and a woman walk into the store shortly before the blaze. The video showed Hullett and his two friends walk into the aisle where the fire occurred.
The two friends then left the aisle, followed by Hullett. Sparks ignited in the aisle as the trio walked toward the checkout and left the store, reports show.
Hullett's mother brought him back to the store after the Sheriff's Office posted his surveillance photo on Facebook. Hullett told the detective that as he was walking with his friends earlier, he pressed a button to activate a lighter that he found on the shelf, authorities said.
Hullett said he walked to the cookie aisle, set the lighter down and then walked to the checkout lanes with his friends to pay for items.
Authorities arrested Hullett and took him to the county jail.