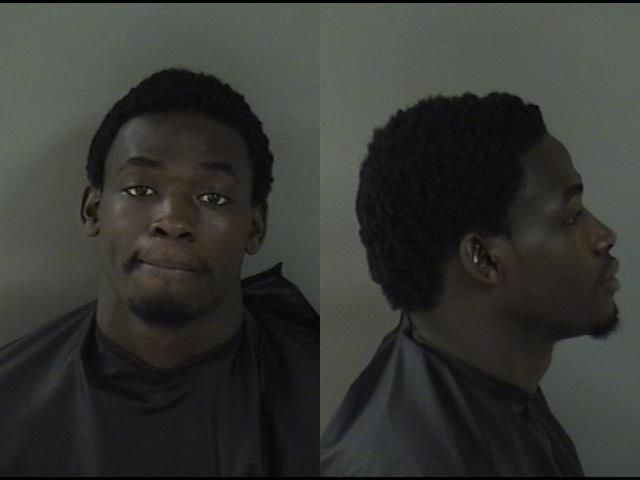 INDIAN RIVER COUNTY — An assistant state attorney prosecuting a former Sebastian River High School football star said he will ask the grand jury to file an indictment of first-degree murder against Jamal Riggins in connection with a drive-by shooting that left a 19-year-old dead.
"In a case where there's evidence of multiple rounds being shot, that's clear evidence of premeditation," 19th Judicial Circuit Assistant State Attorney Jeff Hendriks told Vero News. Hendriks declined to talk about specifics on the case.
Assistant Public Defender Alan Hunt, who was originally representing Riggins in the case, withdrew because of a conflict of interest, court records show. Judge Cynthia Cox on May 24 ordered that Riggins be represented by the Office of Criminal Conflict and Civic Regional Counsel.
Indian River County Sheriff's deputies responded to the shooting about 5 p.m. April 20 in the 4400 block of 25th Avenue. Several witnesses identified Riggins, 19, as the front seat passenger in a black Chrysler Sedan who sprayed bullets from the vehicle, reports show.
Christard Hicks, 19, of Fort Pierce, was struck by the gunfire and later died at the Indian River Medical Center.
Deputies on May 15 arrested Riggins, of the 700 block of 5th Place Southwest, on multiple felony charges, including  first-degree murder, five counts of attempted murder, possession of a firearm by a convicted felon and shooting or throwing a deadly missile.
Prosecutors formally filed the same charges against Riggins on May 25, except for the first-degree murder charge, court records show. Instead, prosecutors filed a second-degree murder with a firearm charge against the former football star.
Hendriks said he is not allowed to formally file charges for first-degree murder. "The highest I can charge is second-degree murder. Nothing has degraded in the evidence," Hendriks said.
Under state law, the only charge a state attorney can not file is first-degree murder, Hendriks said. All first-degree murder cases must be presented to a grand jury.
Hendriks said he hopes the grand jury will make an indictment sometime in July.
A first-degree murder charge indicates a suspect committed a crime with premeditation, Hendriks said. For a second-degree murder charge, there is no forethought before a suspect commits a crime, he said.
Riggins can possibly face a mandatory life-sentencing for the offenses, Hendriks said. Riggins still remains at the county jail without bond.