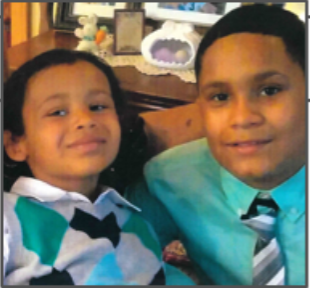 Update: The two children listed as missing and endangered have been found safe, according to sheriff's deputies.
INDIAN RIVER COUNTY — The search is on for two children who were last seen ten days ago at a local motel, authorities said.
Deputies said Jayven Jackson, 10, and Jontay Jackson, 4, were last seen about 8 p.m. May 20 at Motel 6, 8800 20th Street. The children might be with their mother, 37-year-old Jessica Dollins, and a man, 42-year-old Jerris Cross.
The Sheriff's Office listed the children as endangered because they said Dollins and Cross both have histories of drug use and violence. The relationship between the kids and Cross was not immediately available.
Dollins drives a 1995 red Chevrolet pickup. She is known to travel to inexpensive hotels in the Vero Beach area, deputies said.
Anyone who knows the whereabouts of the children, Dollins or Cross should contact Detective Kelsey Zorc at 772-978-6397.
For after hours, contact public safety dispatch at 772-978-6240.
Photos provided by Indian River County Sheriff's Office