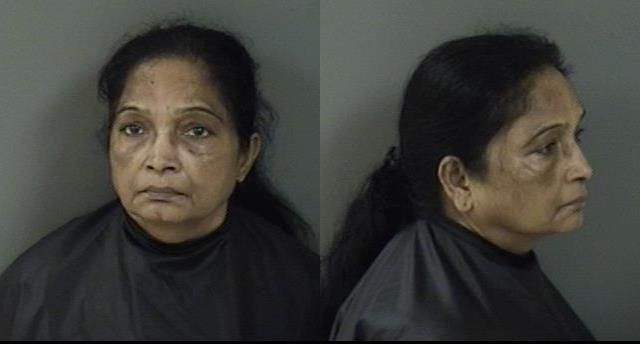 INDIAN RIVER COUNTY — A 60-year-old corner store clerk suspected of giving an undercover agent – who was posing as a Florida Lottery player – $10 instead of $10,000 for a winning lottery ticket told officials she made a mistake, authorities said.
The bust was part of an undercover compliance operation.
Florida Lottery Division of Security officers arrested Sheela Rodricks, of the 1400 block of 5th Street, on a grand theft charge. She was released Friday from the Indian River County Jail on $2,000 bond.
An officer and agent conducted the sting about 2:30 p.m. Thursday at Quik N EZ corner store, 755 4th Street. The agent went inside and presented the clerk, later identified as Rodricks, with a known $10,000 winning lottery scratch-off ticket, reports show.
Rodricks scanned the ticket into the Florida Lottery Terminal Gaming System. A player claim instruction ticket generated and verified to the clerk the winning ticket was for an amount above $599, authorities said.
But, Rodricks told the agent that she had only won $10, reports show. The agent received the $10 in cash, left the store and went to a vehicle in the parking lot, where the officer had been waiting.
The agent re-entered the store with officer and both identified themselves as police. Rodricks was arrested and taken to the county jail.
Rodricks has an arraignment at 8:30 a.m. June 27, court records show.