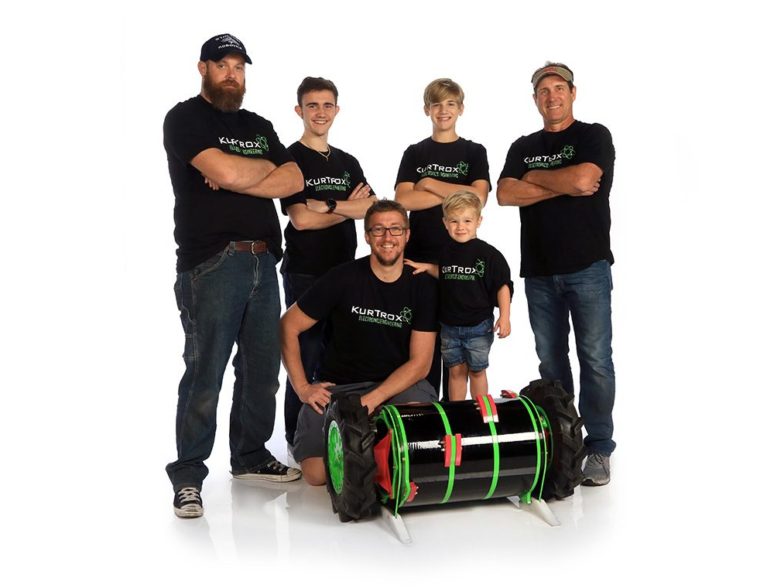 A local student is ready to compete in a combat robotics competition that will be televised starting tomorrow, officials said.
Grant Pitcher, an eighth-grade student at St. Edward's School in Vero Beach, and his team members will be seen at 8 p.m. Friday on the television show "Battlebots." The show, which features teams from all around the world, will air on the Discovery and Science channels.
"This experience was more valuable than any amount of time studying robotics in a classroom," Pitcher said. "I got to meet the top engineers in this field and learn from them hands on. Being on Battlebots reinforced my career choice and was lots of fun."
Pitcher is a member of team KurTrox under the leadership of Kurt Durjan. Durjan is the owner of KurTrox Electronics Engineering and Treasure Coast Makerspace.
The team's drum-spinning robot, Axe Backwards, was created at the makerspace, officials said.  After a couple months of planning and building, the team flew to Long Beach, California, for two weeks to film the current television season.
Season 3 showcases returning robot fan favorites including Tombstone, Minotaur, Witch Doctor and Hypershock, officials said. The new season welcomes newcomers Axe Bavkwards, Battle Royale with Cheese, Kraken and Huge.
Episodes air at 8 p.m. on Friday evenings on the Discovery channel and repeat with bonus footage the following Wednesday on the Science channel.