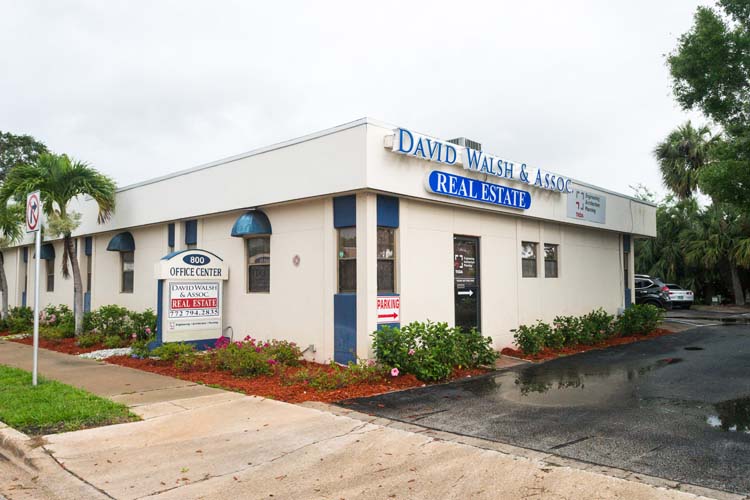 Vero Beach broker David Walsh has sold his real estate company for an undisclosed amount in a deal that closed last Wednesday.
They buyer was Century 21 Affiliated, which is the largest franchise in the Century 21 system, with 113 branch offices, mostly in the Midwest.
The franchise expanded to Florida in 2016. It has six offices in the state, in Tampa, Clearwater and now Vero Beach.
Patti Kremser is director of operations and broker for the Florida offices. She said Walsh, whose business is known for its busy property management group, had 13 agents at the time of the acquisition.
"We have added four more agents and plan further expansion," Kremser said. "We want to increase our residential sales across the board in Vero and the surrounding communities, including luxury property sales on the island."
According to Kremser, Walsh was shopping his business around, looking for an exit strategy that would be good for him and his agents. As part of that process, he investigated the possibility of converting to a Century 21 franchise.
At the same time, Century 21 Affiliated was looking for a way to get into the Vero market. The company opened a small office in the Regus Center on 21st Street in March, with the intention of doing business while looking for an existing brokerage to acquire.
Shortly afterward, someone at the Century 21 corporate office noticed the converging interests of Walsh and Affiliated and put the two companies together.
"It happened fast after that," Kremser said. "David Walsh & Associates was a good fit for us and we are a good fit for them.
"Walsh wanted to make sure his agents were taken care of, with good opportunities for training and growth, and we are impressed with the agents and their enthusiasm for becoming part of Century 21. They are very excited about joining us, and we are very excited about getting into the Vero Beach market."
The new Century 21 Affiliated branch will operate out of Walsh's existing premises at 800 20th Place.
"We will rebrand and expand that office," Kremser said.
Founded in Orange County, California, in 1971, Century 21 is the world's largest residential real estate franchise sales organization, with approximately 7,400 independently owned and operated broker offices and more than 111,000 independent sales professionals.
The Century 21 Affiliated franchise, which started up in 1978, has about 2,400 agents, including 220 in Florida.