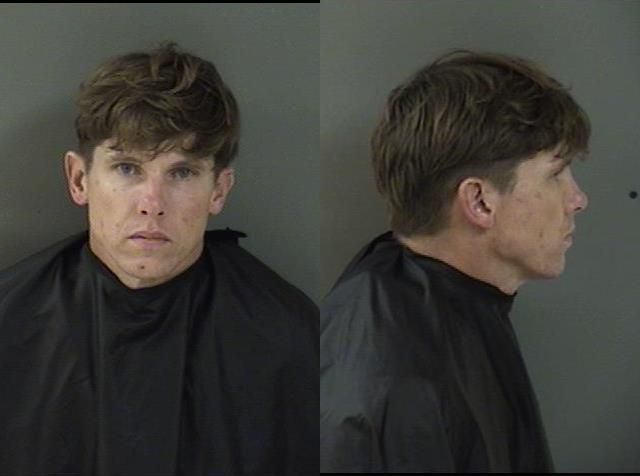 INDIAN RIVER COUNTY — A 36-year-old motorist is suspected of approaching another vehicle and punching the driver several times because the driver was "speeding down his road," authorities said. The incident happened in late February.
Deputies on Tuesday arrested Donald Edward Anglin, of the 1200 block of 12th Court Southwest, on a charge of burglary of a conveyance with assault and battery. Anglin is being held at the Indian River County Jail on $22,000 bond.
Anglin had his first court appearance Wednesday and is scheduled for an arraignment at 8:30 a.m. June 6, court records show.
Deputies responded to a disturbance about 11 p.m. Feb. 26 in the 2100 block of 2nd Avenue Southeast. Deputies spoke with the victim, a man, who said he was driving at a high rate of speed on 13th Street Southwest.
The exact speed was not available. When the victim stopped his white truck at an intersection at 17th Street Southwest and 27th Avenue, another motorist who was driving a Honda Accord approached the driver's side window, which was down.
The driver of the Honda, later identified as Anglin, told the victim he didn't like him speeding down the road. Anglin then punched the man several times, pulled open the driver's door and tried to pull him out of the vehicle, an arrest report shows.
The victim, who had a small cut above his right eye, was able to speed off away from Anglin.
Deputies spoke with Anglin, who said the victim and another truck driver were both speeding down 12th Court Southwest and 13th Street Southwest for several hours. Anglin denied punching the victim.
Deputies later spoke with a witness, whose statements corroborated the detail of events from the victim. Deputies then issued a warrant for Anglin's arrest.