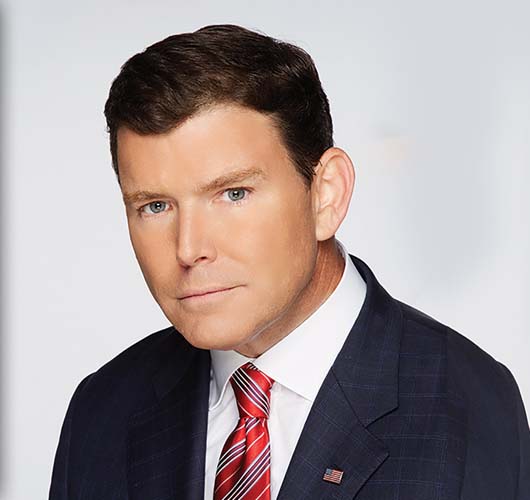 Bret Baier, host of Special Report with Bret Baier on the Fox News Channel, will visit the Vero Beach Book Center at 1 p.m. this Saturday, May 19, to introduce his newest book, "Three Days in Moscow."  Following on the heels of "Three Days in January," which focused on President Dwight D. Eisenhower and his efforts to chart a "course toward permanent peace and human betterment," this latest book explores a series of summits between President Ronald Regan and Soviet General Secretary Mikhail Gorbachev, leading up to the dissolution of the USSR. Autograph line tickets will be provided with a book purchase. 772-569-2050 or visit verobeachbookcenter.com.
Grab your best cowpoke attire and get to Riverside Theatre early before Comedy Zone and Howl at the Moon weekend performances. This month enjoy free downhome country music at Boots n' Brews, the Outdoor Music Concerts in the Loop Summer Kickoff, where you can also wet your whistle with free samples of Walking Tree craft brews or purchase great grub and cocktails. The fun starts at 6 p.m. and the country music lineup of bands includes Crooked Creek, May 18; the Casey Raines Band, May 19; Pretty Ruthless, May 25; and Whiskey Six, May 26. Comedians Max Dolcelli and Ken Miller highlight the Comedy Zone at Riverside Theatre, with performances at 7:30 p.m. and 9:30 p.m., May 18-19, on the Waxlax Stage. Tickets are $12 to $18.  Orin Sands and Ken Gustafson are the featured entertainers at the May 25-26 Howl at the Moon Experience, a high-energy show where dueling pianists tickle the ivories while belting out tunes requested by audience members. Tickets $12 to $22. 772-231-6990 or riversidetheatre.com.
If you've ever been bitten by the acting bug, you still have time to try out at open auditions for the first two shows of the Vero Beach Theatre Guild's new season, 7 p.m. Monday and Tuesday, May 21-22. Southern belles are needed for the comedy "Dixie Swim Club," a five-woman show about a bond forged on a college swim team that continues more than three decades as they meet each summer, sans husbands and children, on the Outer Banks of North Carolina. The show will run July 10-22. One woman and three men are needed for the cast of "Yankee Tavern," an engaging conspiracy thriller that will run Sept. 11-23. The show centers on the 9/11 tragedy and a fascination with the "truth" as opined by a local barfly obsessed with call-in talk shows, an engaged couple and an "informed" stranger. 772-562-8300 or verobeachtheatreguild.com.
And finally, June 1 marks the start of the guided sea-turtle nesting walks that take place every June and July at the Archie Carr National Wildlife Refuge, one of the most prolific nesting areas in North America. Space is limited, so make your reservations now. The nighttime walks are offered by Friends of the Carr Refuge, Friends of Sebastian Inlet State Park and the Sea Turtle Conservancy. Walks begin at 9 p.m. with turtle talks before turtle walks, while volunteer scouts and park rangers keep an eye out for nesting loggerheads as they lumber up out of the water. The whole process can take several hours, so pack your patience – and bug spray – and leave the littlest ones at home. So as not to interfere, flashlights and flash photography are not allowed. To reserve your spot, visit carrrefuge.org, fsispturtlewalk.org and conserveturtles.org/barrier-island-center-educational-programs-sea-turtle-walk-reservation.