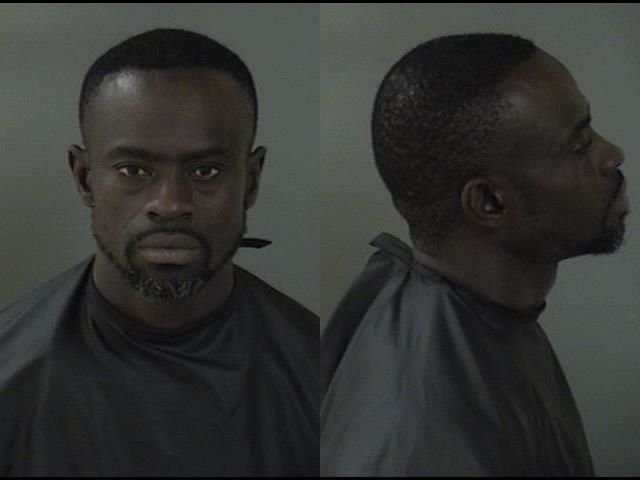 INDIAN RIVER COUNTY — A 35-year-old man was arrested after stabbing another man during an assault because he owed him $10, authorities said.
The victim, a man, suffered a stab wound to the abdomen, a cut to his left hip and a fractured jaw bone, an arrest report shows. The man's condition was not immediately available.
Deputies on Tuesday arrested Brian Leonard Williams, of the 6400 block of 86th Lane, on a charge of attempted first-degree murder with a weapon. He is being held at the Indian River County Jail without bond.
Deputies responded to a stabbing May 7 at a home in the 4200 block of 24th Court. Deputies saw the victim, a man, lying in the driveway, bleeding heavily from the groin, police report.
Paramedics took the man to Lawnwood Regional Medical Center & Heart Institute in Fort Pierce.
Deputies spoke with the man at the hospital. The man said he was sitting in the front passenger seat of a vehicle in a parking lot in the 2400 block of 43rd Street.
Then, another man, later identified as Williams, approached him.
Williams began to yell at the victim, demanding the man to pay him the $10 he owed. The victim told Williams he would get the money "when he was able to," deputies said.
Williams walked away from the vehicle, but then came back and opened the passenger door. The victim got out of the vehicle and the two began to wrestle, deputies said. Williams stabbed the man, stole his cell phone and fled the area.
The driver of the vehicle drove the victim to his mother's home in the 4200 block of 24th Court. The mother then called 911, authorities said.
Deputies obtained surveillance footage of the incident from a nearby store, which showed Williams holding what appears to be a knife. Deputies then filed a warrant for Williams' arrest.